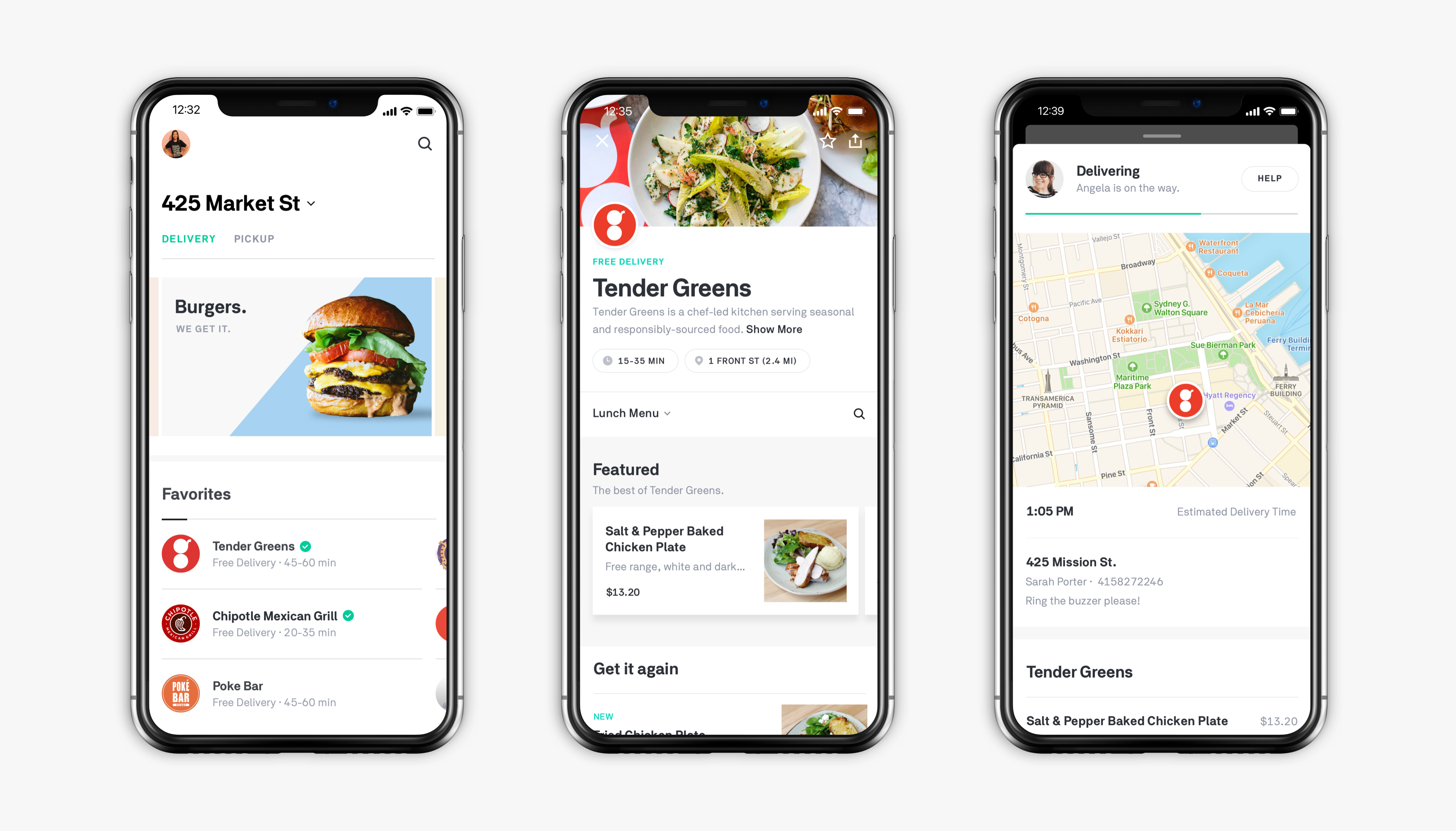 Back in February, Postmates confidentially filed for an IPO and then on Tuesday the food delivery company loudly announced they added 1,000 new cities to their service platform. This news shows that Postmates is ready to start the great food delivery war. Postmates will now compete more openly with some of the other big name players in the space like DoorDash, Uber Eats and Grubhub GRUB.
So, ahead of their IPO and the incoming food delivery war, here are a few key points to keep in mind.
Postmates is Growing…But is it Growing Fast Enough?
"We weren't able to spend that much money in 2018 because we weren't the most capitalized player," said Postmates CEO Bastian Lehmann. "We are now putting the money we have raised to great use."
The San Francisco-based platform is now operating in 3,500 cities across all 50 states. Postmates leans on gig-economy employees to deliver on-demand to a user's door. According to company information, Postmates now has the ability to reach 70% of U.S. households and delivers food from 500,000 restaurants. Currently, the company completes 5 million deliveries per month and was expected to record $400 million in revenue in 2018 on food sales of $1.2 billion.
Furthermore, Postmates has worked to diversify its business options by adding "Postmates Party" in March. The service tries to erase a problem with food delivery services and that is price-point. The Postmates party tab allows users to see what merchants are on their way to their area with another delivery. This allows users to effectively join the "party" and share the delivery. Postmates Party is offered in a select number of cities at the moment, but will probably continue to roll out to more in the near future as the new service accounts for 12% of all orders.
"We are driven by the vision of creating a logistics infrastructure that allows goods to move throughout a city at nearly zero cost to the consumer. PostmatesParty is the latest innovation in on-demand delivery that will help us deliver on this vision," Lehmann added in a statement.
Besides this new feature, Postmates also has an Unlimited feature that is built to resemble Amazon Prime. For $9.99 monthly, customers get free deliveries for orders that cost more than $15. The company has stated this subscription service accounts for 33% of all orders.
And, for what it is worth, Postmates also embedded themselves at Coachella by scoring a partnership with the popular music festival. Postmates is apart of the official festival app where concertgoers can order food and merchandise and pick it up at select Postmates kiosks and locations inside the festival rather than wait in line.
Postmates is well-funded
Preparing for its IPO, the company has raised $670 million in VC funding that includes a pre-IPO financing of $100 million valuing the total business at $1.85 billion. Comparatively, DoorDash's valuation registered at $7.1 billion.
Postmates is looking to distinguish itself from the other delivery operators by delivering more than food. The company delivers everything from electronics to alcohol, and this expansion beyond restaurants has helped the company increase the total number of orders especially among millennials who make up 75% of their customers.
Postmates is the Underdog in the Delivery War
From research done by Second Measure, Postmates owns the smallest share of the door delivery space. Grubhub claims 33%, DoorDash has 30%, Uber Eats has 22% and Postmates holds 10%. However, Postmates' recent expansion was not into large cities where competition is fierce, but into smaller towns and locales where they can claim a quick market foothold.