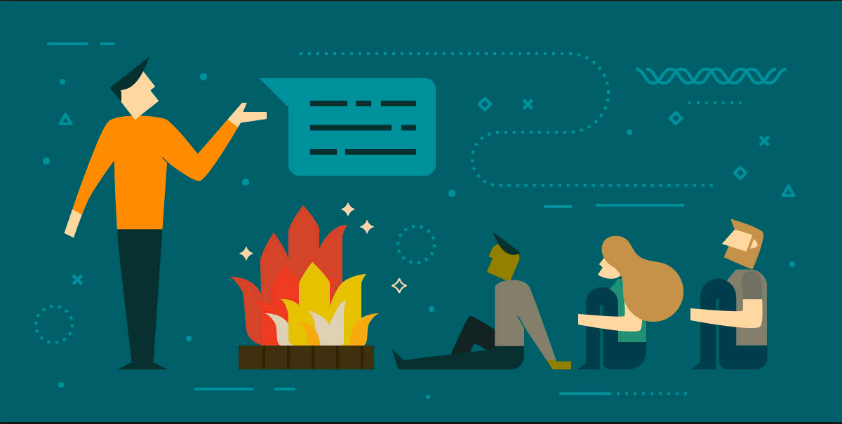 Plato said "Storytellers rule the world." This is just as true today as it was then. People buy emotionally and then back it up with logic. Are you telling stories that tug at people's heartstrings so they open their purse strings? Or are you someone trying to give enough information to appeal to a buyer's logic?
Here are the secrets to adding storytelling to your toolbox. Maslow said "If the only tool in your tool box is a hammer, you tend to go around looking for nails to hit." Do you feel like you only have a hammer when you try to get someone to say yes?Storytelling will give you a new and improved tool that makes people emotionally connect with you. When this happens, you no longer have to force a sale, it is as natural as a smooth plane landing. You become a co-pilot with your buyer.
Paint a Picture. The more vivid you describe a situation, the more people can see, hear and feel like they are in the story with you. Here is how I helped an architecture firm win a big account. Instead of having them just say "we helped an airport get their renovations done on time," I had them paint a picture of how they made it happen." Two years ago, we had 12 hours (from 9p.m. to 9 a.m.) to get all the floors removed around all 20 retails stores in terminal 4 at JFK. The stakes were high because if we didn't finish on time, the retail stores could not open and would lose money. At 2 a.m. an unexpected problem showed up, but we had all of our resources on hand to get there in 30 minutes to fix the problem. At 8:54 a.m. the last tile of the flooring was replaced and everything opened on time. This is the kind of work we do."
ROA-Return On Attention.Today you are competing with so many distractions when you speak. Stories are your best tool to get people to pay attention to what you are saying. You have to make sure your story has a pay off for the buyer for giving you their attention. Whoever is the best at describing the problem that your buyer is facing is the person the buyer thinks has the best solution. If you want a buyer's attention, describe their pain points with empathy.
Closing Via Storytelling. The old way of selling was ask for the order and then not speak. The old way said that the person speaks first after a closing question loses. The new way of selling is to ask for the order in a whole new way and be comfortable with silence. In the example above, after describing the story of how they helped another airport client, I had my client ask, "Does this sound like the kind of journey you would like to go on with us?" They got a yes because the client saw themselves in the story with the firm being their Sherpa to help them climb their own mountain of challenges. When you ask that type of journey question, then you need to be silent. Tell yourself you are patient and calm three times vs. all the negative self talk that can come in as you wait for a yes or no. When you become comfortable with the silence in your head, you become comfortable with the silence in the room.
John Livesay, aka, The Pitch Whisperer, is a keynote sales speaker to brands and shares lessons learned from his award-winning sales career at Conde Nast. His keynote talk '"Getting To Yes -From Invisible To Irresistible" shows companies' sales teams how to become irresistible so they are magnetic to their ideal clients. After John speaks, the sales team becomes revenue rockstars who form an emotional connection and a compelling brand story with clients. Listen to his TEDx talk: Be The Lifeguard of your own life which has over 1,000,000 views. He is also the Co-Founder CMO of QuantmRE which helps homeowners get cash for the equity in their home without taking on more debt by using the blockchain to create liquidity.
Get your FREE copy of John's book "Getting To YES" and learn how to climb the ladder from invisible to irresistible! Download the Free Book here- http://bit.ly/2BbJ5kH