Cannabis, Defense and Infrastructure to Benefit from Congressional Gridlock
Stephen L Kanaval Follow |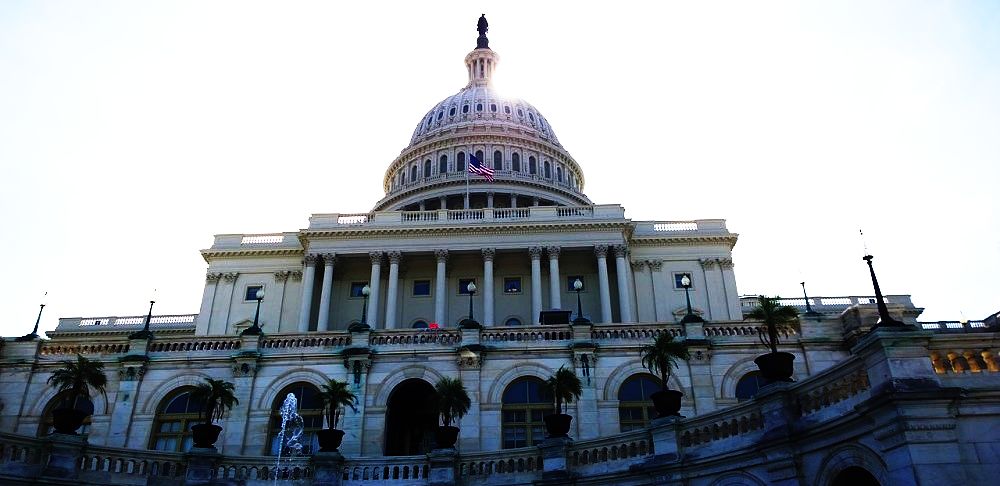 As predicted, Democrats wrestled away control of the house and Republicans gained ground in the Senate. The GOP clearly has an understanding of how to reach rural voters, while angst and vitriol brought urban and suburban voters to the polls leading to a wave of blue in the house. Politically, this now means the House will likely become a raucous investigatory body led by Nancy Pelosi checking President Trump,whereas the Senate floor will now be a slick runway for filling judiciary seats. As an important aside, the Sun Belt - Texas, Georgia and Florida - brought Democrats political heartbreak as progressive candidates fell short of their goals.

"Let's be clear... Both parties are broken," former George W. Bush strategist, Karl Rove said on Fox News during their marathon election coverage. This poisonous, gridlocked Congress is what the markets predicted, and, at dawn, the dollar dropped, futures rose and Treasuries were climbing. As we stated yesterday, markets like political gridlock and, with our current D.C. scenario, history predicts 12% annual returns. There is still the possibility of near-term volatility, but if GDP remains steady and unemployment stays low, then markets could continue their run. Verdict is still out on the long-term effects of Tax Cuts and Jobs Act, but the S&P 500 has a perfect environment to make gains.
In that vein, here are 3 stocks to watch in sectors we think will benefit from the gridlock:
Raytheon
With the Defense budget largely set for the near future, stocks like this Massachusetts cyber-defense company are a buy. Raytheon (RTN) recently signed a $600 million contact to advance NGA mission critical information by implementing new photogrammetric algorithmic capabilities. There are several names to like in Defense, but recent declines from Raytheon give investors a chance to get a crack at this company at a lower price-point than some of its peers. The fundamentals are good for the company as it is seeing operating increases across its four major units: integrated defense systems, intelligence services, missile systems and space and airborne systems. Another plus, the company has a series of backlogs that will free up some cash.
U.S. Concrete, Inc.
One thing that both sides of the aisle might agree upon is infrastructure. U.S. Concrete (USCR) has started the day with a nice boost in price as the potential for an increase in ready-mix concrete teases investors. Already highly cyclical in nature, USCR is trading 8x its future earnings, but recent aggregate materials acquisitions have given the company a chance to be more vertically-integrated in California, and aggregate product volume increased by 113% in Q3. Leaving September weather behind combined with possible infrastructure spending increases, U.S. Concrete could be a potential bounce-back candidate in 2019.
Auxly Cannabis Group, Inc.
Cannabis scored more wins election night. State referendums opened doors for Missouri and Utah for medical purposes, and Michigan became the 10th state to legalize for recreational purposes making it the first in the Midwest. There are many names to choose from in the space, but Auxly Cannabis (CBWTF)has rallied from some October selling pressure. The driver is likely attributable to a deal with Atlantic Cultivation, a company licensed under the ACMPR, which will see the two companies build-out an indoor facility in Newfoundland and Labrador along with retail locations. The deal gives Auxly a 50% stake in Atlantic - a company with deep local roots - and access to purchase cannabis. Auxly is ramping up its cultivation platform and diversifying its partners, which could make it a darkhorse in this hyper-growth space.
DISCLOSURE: The views and opinions expressed in this article are those of the authors, and do not necessarily represent the views of equities.com. Readers should not consider statements made by the author as formal recommendations and should consult their financial advisor before making any investment decisions. To read our full disclosure, please go to: http://www.equities.com/disclaimer.
| Symbol | Last Price | Change | % Change |
| --- | --- | --- | --- |
| AAPL | | | |
| AMZN | | | |
| HD | | | |
| JPM | | | |
| IBM | | | |
| BA | | | |
| WMT | | | |
| DIS | | | |
| GOOG | | | |
| XOM | | | |
| BRK.A | | | |
| FB | | | |
| JNJ | | | |
| WFC | | | |
| T | | | |
| NFLX | | | |
| TSLA | | | |
| V | | | |
| UNH | | | |
| PG | | | |