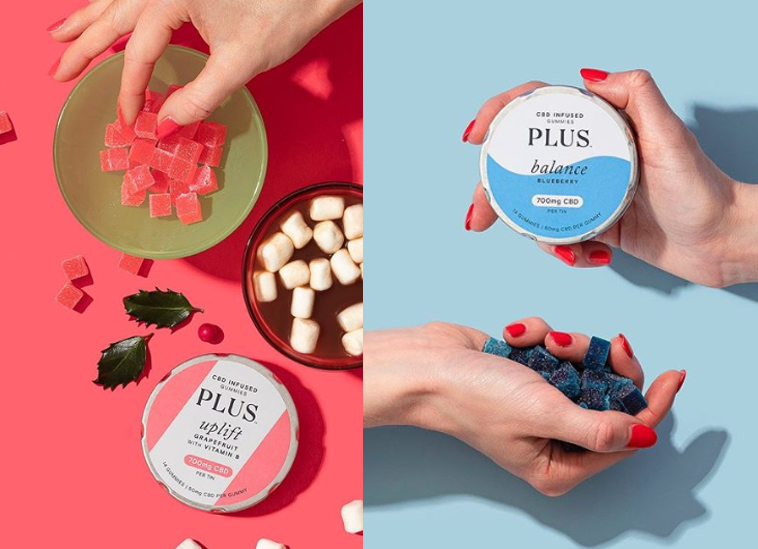 This week, I covered Aurora Cannabis' problems in Germany and on their balance sheet, Green Thumb Industries and also the top 15 cannabis companies by revenue in Q3.
Cannabis Gummy-Maker, Plus Products, partners with a mattress company
Plus Products, a THC and CBD gummy manufacturer, partnered with mattress-maker, Casper Sleep. The partnership spawned a melatonin and CBD sleep aid.
"There are indications that CBD can help with sleep [and] Casper is in a strong position to communicate that," noted Jake Heimark, co-founder and CEO of Plus Products, which also produces THC-infused edibles.
It is an interesting partnership and product for both sides. Casper is venturing more into sleep health and Plus Products produced three flavored gummies. Since it is a cannabis company product, Casper customers can see the gummies on the mattress company's website but can only purchase the products from Plus Products.
Partnering with Casper, which has a $1 billion valuation, also steers Plus Products away from being known as a cannabis company during a time when it is not profitable to be dubbed so. So, far the gummies are selling out, and Casper's risk to partner with Plus might also give them some street credit with millennials – or so they hope.
HEXO now seems focused on disrupting the illicit cannabis market in Canada
On Black Friday, HEXO Corp. – the company that has really been the ragdoll of the cannabis horror show in the latter part of the year, falling from over $8 down to $2.12 at the time of writing – seems to have shifted their business model to offering quality cannabis at bottom-dollar prices in an effort to weed out the thriving Canadian black market.
The company already announced a low-priced cannabis offering in Quebec and now they are putting one in the largest market in Canada – Ontario.
HEXO CEO Sébastien St-Louis said:
"HEXO is disrupting the black market this Black Friday. We are committed to playing a valuable role in eliminating the illicit market and in protecting public health and safety. That's why we are pleased to continue rolling out Original Stash across Canada, providing consumers with a quality product at a low price. Our experience with the launch of Original Stash in October demonstrates that there is a strong demand for this type of product."
It is an admirable quest, but if it is one that will make HEXO shareholders profits is another– and a rather murky proposition at that. Here is just one question that comes to mind, will this move actually divert buyers from the black market? It will help HEXO empty warehouses full of cannabis that are just hibernating in cold storage, but maybe little else.
Four federal agencies remove red tape on hemp companies
In a boon to farmers all over the country, The Federal Reserve Board, the Federal Deposit Insurance Corp., the Financial Crimes Enforcement Network (FinCEN) and the Office of the Comptroller of the Currency as well as the Conference of State Bank Supervisors all collectively filed a joint statement stating banks no longer have to file a Suspicious Activity Report (SAR) when doing business with a hemp company. This news pleased hemp advocate and Senate Majority Leader, Mitch McConnell, who stated: "Today's multiagency announcement represents continued progress as we work to ensure hemp is treated just like any other legal agricultural commodity."
Prior to this issuance, the legal grounds for lenders to work with hemp farmers and business owners was very unclear. While this is a step in the right direction, banks and hemp business owners hope federal guidance does not stop here.
_____
Equities Contributor: Stephen L. Kanaval
Source: Equities News