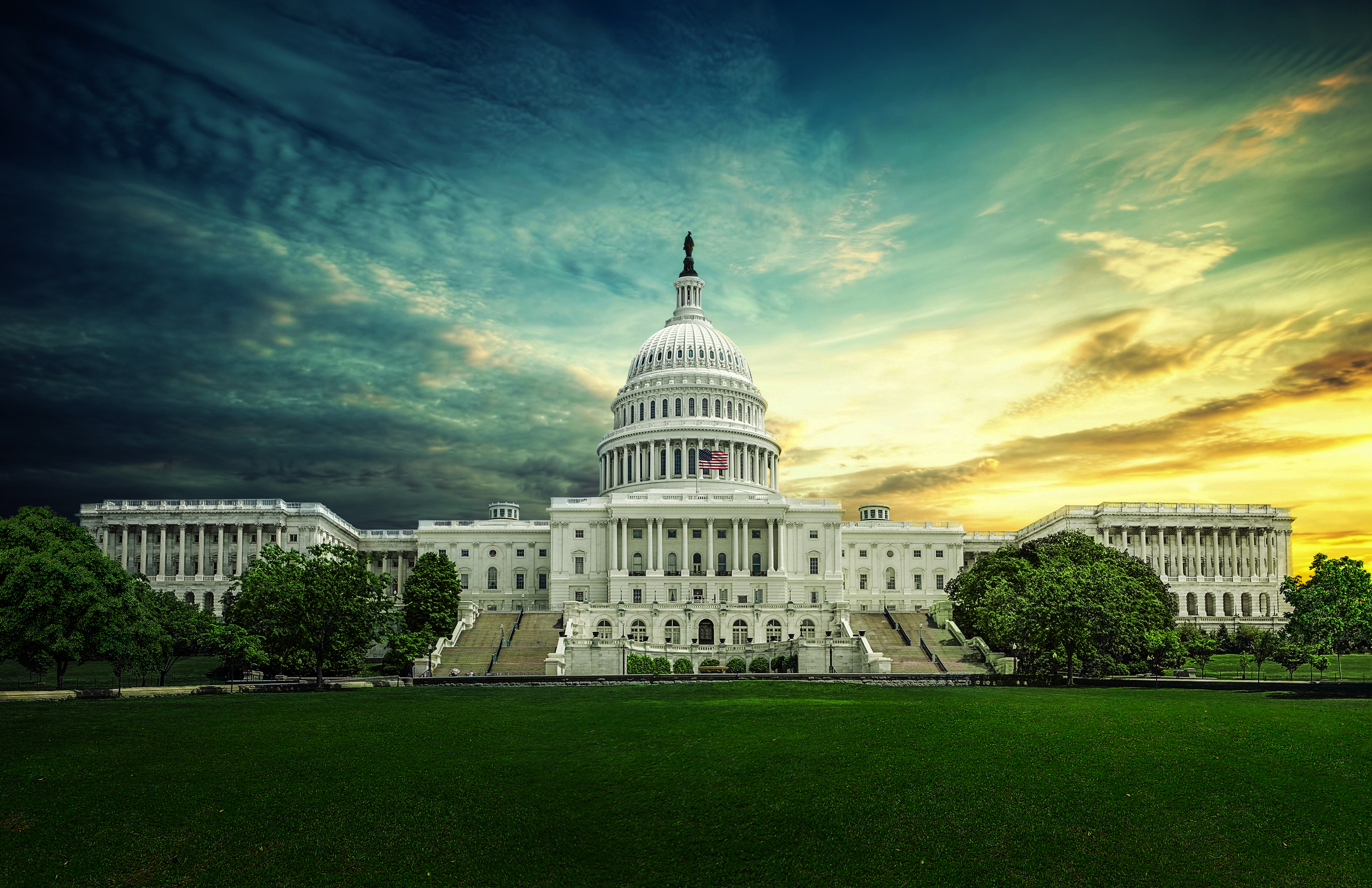 iStockphoto.com/Muni Yogeshwaran
This week, I covered another great quarter by Trulieve and similarly encouraging results from GW Pharmaceuticals. However, the bigger news this week happened on Capitol Hill.
Congressional Committee Approves to End Federal Cannabis Prohibition
The House Judiciary Committee voted 24-10 to end the federal cannabis prohibition. The vote came down 24-10 with two Republican committee members voting "aye." The bill, called MORE ACT or the Marijuana Opportunity, Reinvestment and Expungement (MORE) Act, was sponsored by Chairman Jerrold Nadler (D-NY), here is what he said in a statement after the vote:
"I have long believed that the criminalization of marijuana has been a mistake, and the racially disparate enforcement of marijuana laws has only compounded this mistake," Nadler said in a statement. "While states have led the way in reform, our federal laws have not kept pace with the obvious need for change. With the passage of the MORE Act today, the Judiciary Committee has taken long overdue steps to address the devastating injustices caused by the War on Drugs and to finally decriminalize marijuana at the federal level."
Presidential hopeful Sen. Kamala Harris (D-CA) also weighed in on the vote:
"As more states legalize marijuana, millions of Americans with marijuana-related convictions continue to face overwhelming barriers to jobs, education, and housing," Harris said in a statement. "That is why we must act to remove the burden of marijuana convictions and make sure these individuals have the support needed to move forward. It is also critical that everyone — especially people of color who have been disproportionately impacted by the War on Drugs — has a real opportunity to participate in this growing industry.
While this vote was certainly historic, it was largely seen as symbolic. The bill still has many hurdles to climb – similar to the Cannabis SAFE Banking Act – the biggest being Mitch McConnell.
Joe Biden's Views on Cannabis Widely Panned
Democratic frontrunner, Joe Biden, re-introduced the "cannabis is a gateway drug" argument at a town hall recently. Biden stated, "the truth of the matter is, there's not nearly been enough evidence that has been acquired as to whether or not it is a gateway drug."
The Journal of Health and Social Behavior and the American Journal of Psychiatry both have published studies largely debunking the "gateway drug" theory, and Biden's rivals for the Democratic nominee both seized on this painting him as behind the times with Rep. Alexandria Ocasio-Cortez (D-NY) calling his views on cannabis "Reagan-era talking points." After the backlash from the comments, Biden said he believes criminals with cannabis possession charges should receive civil fines and not criminal punishment behind bars.
Tilt Holdings Discloses First-Ever Positive EBITDA
Tilt Holdings Inc. disclosed revenue of $46.1 million for Q3, up by 13% quarter-over-quarter. The company also posted its first-ever positive adjusted EBITDA of $2.7 million. TILT posted an adjusted EBITDA loss last quarter of $4 million. The stock also closed $25.6 million of a $35 million shareholder-backed financing, where the company's founders forfeited near 60 million in stock options to contribute a positive $37 million adjustment to net income.
"We have successfully completed the first and most important phase of our turnaround that resulted in three major achievements: we secured attractive financing that solidified our foundation for scalable growth, we negotiated the forfeiture of legacy stock options from founders that put undue pressure on our balance sheet, and most importantly, we reported our first-ever positive adjusted EBITDA quarter of US$2.7M including an 18% increase in revenue from the second quarter of 2019," said interim CEO Mark Scatterday. "Beyond these significant accomplishments we also want to highlight the success of our core operating assets. TILT now supports over 2,000 brands across the global cannabis industry and we continue to innovate our proprietary hardware offering through new product launches and technologies. Our plant-touching assets are contributing more high-margin income, which we are using as fuel for the rest of the organization. We are confident that we will continue on this growth trajectory through the remainder of the year and into 2020."