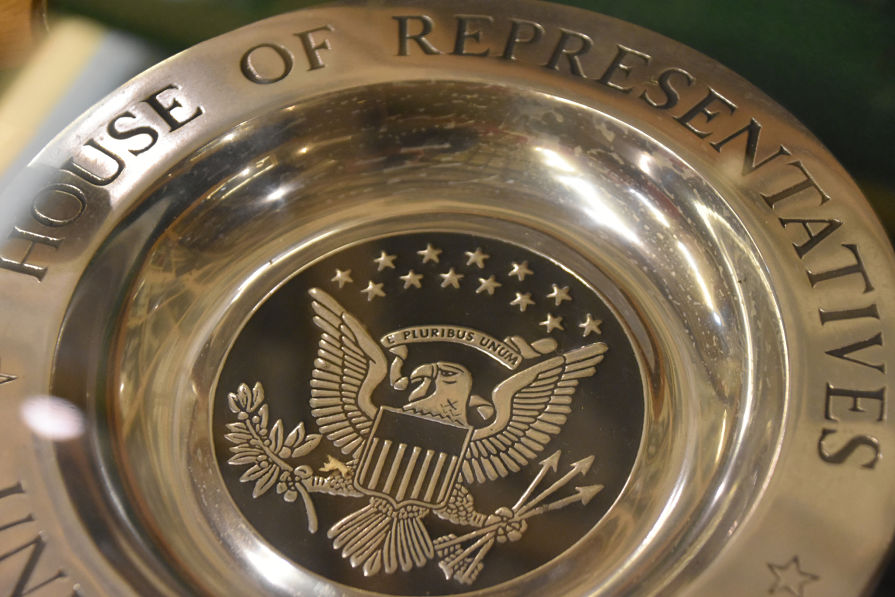 Photo courtesy of iStockphoto.com/user:tzahiV
This week, I covered the first cannabis company to reach profitability and Dan Bilzerian's CBD company that saw an unexpected pop in price. The rest of the news items you should be aware of are below.
House Passes Historic Cannabis Banking Bill
I outlined all the details on the bill in an article here. But, yes, the House of Representatives overwhelming passed the SAFE Banking Act by a 321-103 margin. The bill had bipartisan support with 91 Republicans voting "yes" for the measure.
"Thousands of employees, businesses and communities across this country have been forced to deal in piles of cash because of the conflict between state and federal law," Rep. Ed Perlmutter, D-Colo., a bill sponsor, said after the measure passed Wednesday. "After six years of working on this bill, the SAFE Banking Act will go a long way in getting cash off our streets and providing certainty so financial institutions can work with cannabis businesses and employees."
Now, the bill heads to choppy waters. Senate support for the bill is uncertain. Majority Leader Mitch McConnell is a notorious cannabis hater who has been called in cannabis industry blogs "The Grim Reaper of Reefer." McConnell threw his support behind the pro-hemp Farm Bill in 2018, but has said cannabis is hemp's "illicit cousin." There is a chance McConnell could use the vote to throw a curveball to Democrats, who see cannabis legislation as a way to win voter support in 2020, but most are not holding their breath. In a recent article from Politico, a veteran lobbyist said, "I would be shocked if Sen. McConnell wanted to spend a single second of floor time on weed."
Massachusetts Governor Bans Both Tobacco and Cannabis Vaping Products
In a blow to the growing Massachusetts Cannabis Market, Governor Charlie Baker halted all cannabis sales in the state for four months.
"The use of e-cigarettes and marijuana vaping products is exploding and we are seeing reports of serious lung illnesses, particularly in our young people," Baker, a Republican, said in a statement."The purpose of this public health emergency is to temporarily pause all sales of vaping products so that we can work with our medical experts to identify what is making people sick and how to better regulate these products to protect the health of our residents."
The effect of this on the industry will be substantial as 40% of all cannabis industry sales in Massachusetts are vaping products. In August 2019, sales of cannabis vaping products totaled $4.1 million in Massachusetts, according to the state's Cannabis Control Commission.
Los Angeles Expected to Impose a Ban on Cannabis Vaping Sales
In light of the recent vaping crisis (and also influenced by Massachusetts' ban), where 12 people have died and more than 800 are seriously ill, the Los Angeles City Council is moving to temporarily ban cannabis vaping sales. The law has not passed and if it will is debatable, but, if it does, cannabis operators in the state will take a major blow as vaping devices and cartridges represent a huge aspect of the industry usually pushing for #1 or #2 in sales.
The measure in Los Angeles comes from City Council Member Paul Krekorian. "I am seeking to halt cannabis vaping until it is proven safe," Krekorian said in a press release, and added that he expects the council to vote on the motion "soon." The proposal also call for the Department of Cannabis Regulation to issue a report on vaping products and also to remove any known or existing threats to the public's health.
Many believe that if Los Angeles passes such a ban, more municipalities in the state will follow, which would depress cannabis sales in the largest U.S. market.
Equities Contributor: Stephen L. Kanaval
Source: Equities News