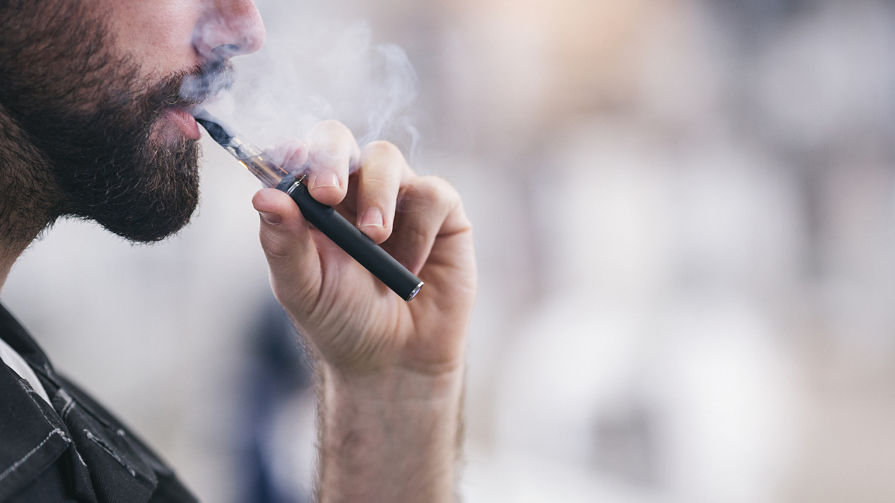 Photo credit courtesy of iStockphoto.com/user:Danchooalex
This week, I wrote about the Illinois cannabis market and the issues the state is going to run into with potentially large municipal pockets of banned cannabis zones. In addition, I also wrote up a thought experiment on the potential ramifications of Trump removing the federal ban on cannabis.
Besides those items, the biggest news items in the cannabis world are related to the health concerns popping up around vaping.
Vitamin E is the potential culprit in cannabis vaping cases
The FDA says 215 cases have been reported over 25 states and health officials have detected high amounts of Vitamin E in those cartridges. The patients have suffered serious lung damage.
"At least one vitamin E acetate containing vape product has been linked to each patient who submitted a product for testing," according to a statement from the New York State Department of Health. Vitamin E is safe as a supplement and as a topical, but inhaled in the lungs, it can be extremely dangerous.
However, Vitamin E is only the suspected culprit. Health officials are still not entirely sure.
"More information is needed to better understand whether there's a relationship between any specific products or substances and the reported illnesses," FDA senior adviser Michael Felberbaum says in an emailed statement Thursday.
If Vitamin E does become the additive causing these lung problems, heads will roll. Vitamin E is not an approved additive in New York and other states across the country. And early reports look like the products have elevated amounts of Vitamin E in black market or counterfeit cartridges. A death in Oregon and in Illinois are under investigation as both were severe pulmonary illnesses from vaping. This story is not going away.
New BDS Analytics Report shows healthy growth in key states
BDS Analytics is a trusted name in cannabis research and they released some new data on sales across the country. They found during July, sales increased in excess of 22% compared to July 2018 in all markets except Colorado, which posted 11% growth.
While flower sales increased in all markets, growth is being driven by extracts and edibles. Nevada was the lone exception here where flower sales were a top seller. California saw sales increase year-over-year by 24%, Oregon saw a 22% y-o-y increase, Arizona saw a 26% increase and Nevada saw a 27% increase. More data available here.
Oklahoma is a growing cannabis hotbed
As we looked at the Illinois landscape and its potential land mines, Oklahoma is looking to open up the prairie for puffing. The Sooner State approved 4,300 grower permits, according to recent figures (source: MJBizDaily). They also created a new "transporter" license that will allow for medical cannabis delivery. Here is the breakdown of the licenses approved so far:
Growers: 4,287
Processors: 1,173
Dispensaries: 1,848
Regulators approved applications from 178,173 patients to buy and use medical marijuana products. The state should see $140 to $180 million in cannabis operations in year one, according to the Marijuana Business Factbook.
___
Equities Contributor: Stephen L. Kanaval
Source: Equities News