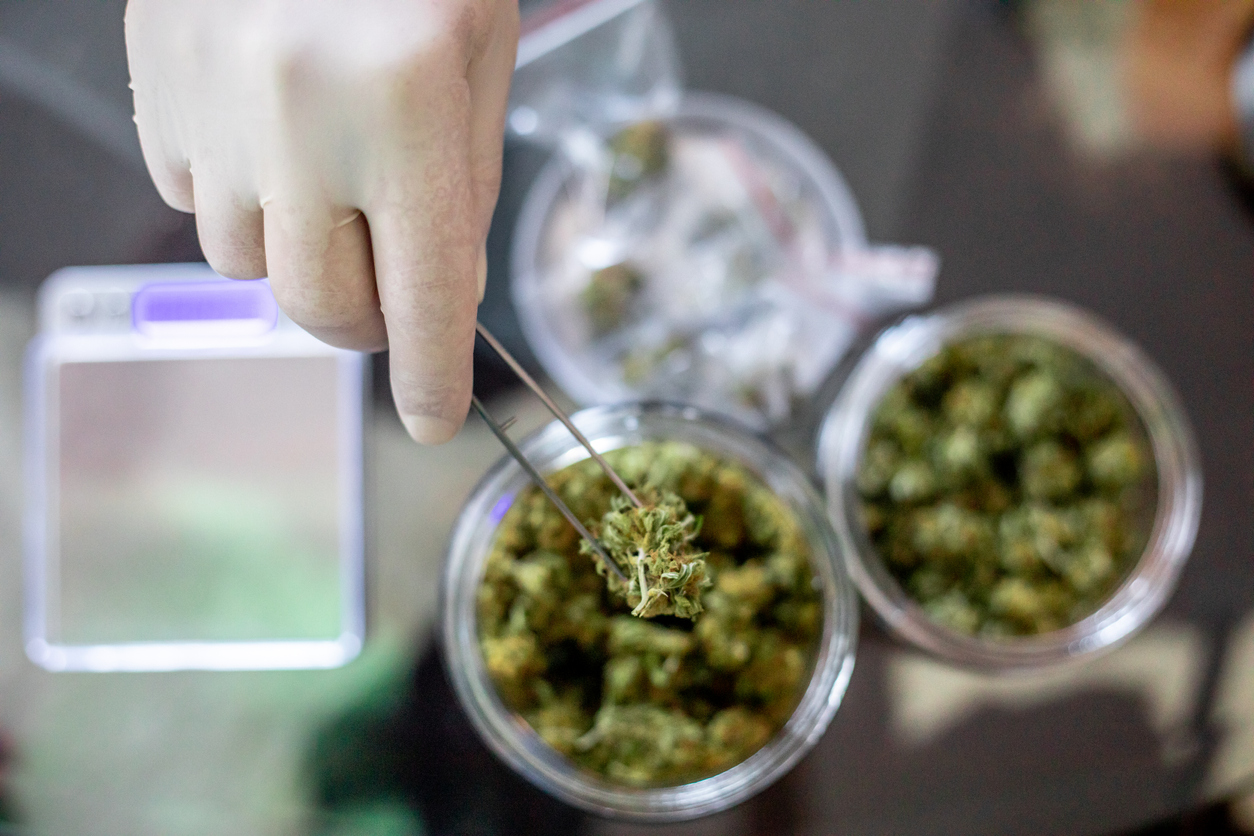 Photo courtesy of iStockphoto.com/user:CasaraGuru
Most have not been focused on the cannabis industry this week with recession concerns looming large. However, there were some notable results this week.
One of the biggest takeaways from the industry were from the biggest players, Canopy Growth (CGC) and Tilray (TLRY). Both companies posted lackluster showing and CGC especially blew top and bottom lines estimates for Q1 amounting to a loss of $961 million. These results caused many industry analysts to beg the question if the industry as a whole was falling short of expectations. Regulatory concerns are hampering the Canadian market with CannTrust pinned to the wall and possibly facing the loss of licensure. That said, here are some results worth noting:
Charlotte's Web Saw Sales Go Up and Growth Slow
Charlotte's Web (CWEB:CA), the CBD posterchild, saw sales increase 66% and increased revenue by 15%. The biggest gainer in product categories were CBD topicals with a 493% increase and the company now has 8,000 retails locations stocking its products. But gross margins slipped from 76.7% to 75.3% and operating expenses climbed by 98% year-over-year to $16.2 million due to an increase in employee headcount of 41.6%.
CEO Deanie Elsner stated: "We have been experiencing increased sales through both our e-commerce and retail sales channels. Top tier mass retailers are entering the market as several national grocery and drugstore brands have announced their CBD plans. The majority of these are now carrying Charlotte's Web products. This is a significant development for the hemp CBD category. To effectively service projected growth, we have been building our executive leadership with experienced consumer-packaged goods (CPG) executives in sales, marketing, finance, data, and operations. Similarly, we are expanding our capabilities in cultivation, R&D, production, and distribution."
Trulieve triples revenue from last year
Trulieve (TCNNF), a multi-state operator focused on Florida, reported record revenue of $57.9 million for 2Q. This number was an increase of $23.3 million from the same period last year, a jump of 149%. Trulieve recorded net income of $57.5 million in its second quarter, which ended June 30, compared with $7.9 million in the second quarter of 2018.
CEO Kim Rivers stated: "Our strong financial results for the quarter combined with our operational and foundational evolution illustrates that Trulieve is not just a cannabis company, but an organization that possess the key fundamentals expected of leading companies across all industries."
Zenabis Global finally gets some attention
Zenabis Global (ZENA:CA) is a company we don't talk about much on Equities, but we should be. The company cultivated almost 2,500 kilograms of cannabis exceeding their 1,770 kilogram forecast. This means its annual production is now up to 54,000 kilograms. The company also lowered costs per gram by 33%.
In Q3, Zenabis recorded net revenue of $25.0 million, comprised primarily of $7.3 million and $18.1 million in Cannabis and Propagation segments, respectively.
"We executed at or above plan in the second quarter and, in so doing, continued to make significant progress towards our goal of becoming one of the largest licensed producers of medical and adult-use recreational cannabis in Canada," said CEO Andrew Grieve in a press release.
"In the second half of 2019, we expect to cultivate approximately 16,100 kg and 1,650 kg of dried cannabis from Zenabis Atholville and Zenabis Langley (Site A – Part 1), respectively. Given our increasing cultivation forecast profile, we expect to achieve meaningful quarter-over-quarter revenue growth through the remainder of the year," he writes.