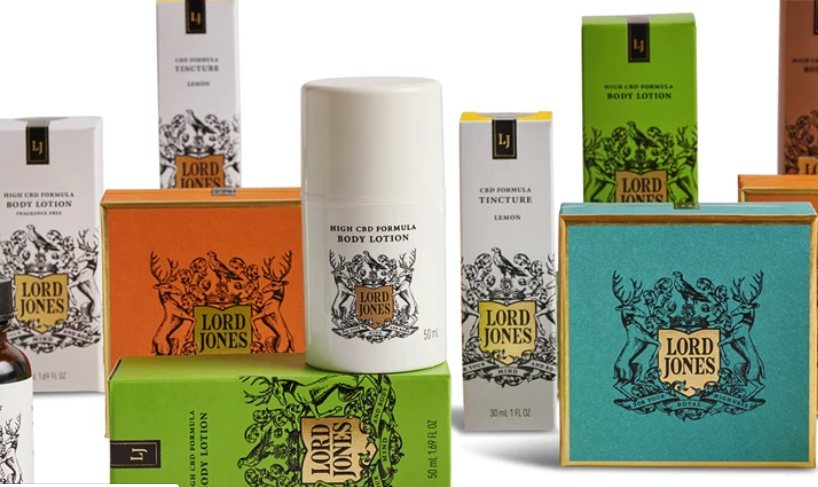 Photo courtesy of the Lord Jones website
Cannabis stocks on both sides of the border have been struggling recently. Scotts Miracle-Gro (SMG) was a bright spot this week as the home and garden company's entrance into cannabis through Hawthorne has been an overwhelming success. The company beat expectations, which is a rarity in the cannabis sector – even for ancillary providers. Here are some other topics that are worth your attention:
Cronos Group Buys the Lord Jones brand
The Lord Jones brand is one of the most recognizable brands CBD skincare products in the cannabis space and Cronos Group (CRON) acquired the brand along with three others from Redwood Holding Group for $300 million. Redwood was founded by Robert Rosenheck and Cindy Capobianco back in 2017 and this buyout is obviously a big win for them. They built a company on natural products and they got attention for their best-in-class performance appearing in GQ, Esquire and other publications. Cronos will now expand the reach of their brands by on a much larger scale.
"Rob and Cindy have built a differentiated, best-in-class platform with hemp-based CBD formulations that stand for quality and consistency. Our goal is to preserve the integrity of all Rob and Cindy have created, while also learning from them and leveraging Cronos Group's resources to capitalize on the significant demand for skincare and other consumer products derived from hemp. Leading the industry forward responsibly and being a part of the conversation with industry stakeholders remains a top priority for Cronos Group in this evolving area," said Mike Gorenstein, Cronos Group's Chairman, President and Chief Executive Officer.
This move by Cronos is exactly what we referenced in an article earlier this week about cannabis companies with cash to blow. Adding the Lord Jones brand to the companies stable brings Cronos another strong staple in the growing American CBD market. In addition, the FDA looking at CBD products closely, topicals and cosmetics seem like a safe bet to escape harsh regulation.
Sundial Growers Prices IPO
We covered them in more detail earlier this month, but Sundial Growers (SNDL) has priced their initial offering at $13 per share. Following in the path of Tilray, Sundial boasts agreements with five provincial regulators and will soon be entering the global CBD space following the acquisition of Bridge Farm, a company based in the United Kingdom. The Calgary company was founded in 2006 and is known for three categories of products "Heal", "Help" and "Play."
Charlotte's Web heads to Kroger's
Not to be outdone by the smaller producer, Veritas Farms (VFRM), Charlotte's Web (CWEB:CA), the darling of the American CBD industry, closed a deal with Kroger's, the country's largest grocery chain. The company's products are already on shelves in stores across 22 states and this bit of news rallied the stock more than 9%.
"Since its founding, Charlotte's Web has been on a mission to make CBD products available for as many people as possible," said Deanie Elsner, CEO of Charlotte's Web, in a statement.
Charlotte's Web has not struggled much since its inception, but this deal is without a doubt its biggest win. The supply deal will put it in front of everyday consumers, and it should probably show up on the balance sheet right away.
Equities Contributor: Stephen L. Kanaval
Source: Equities News