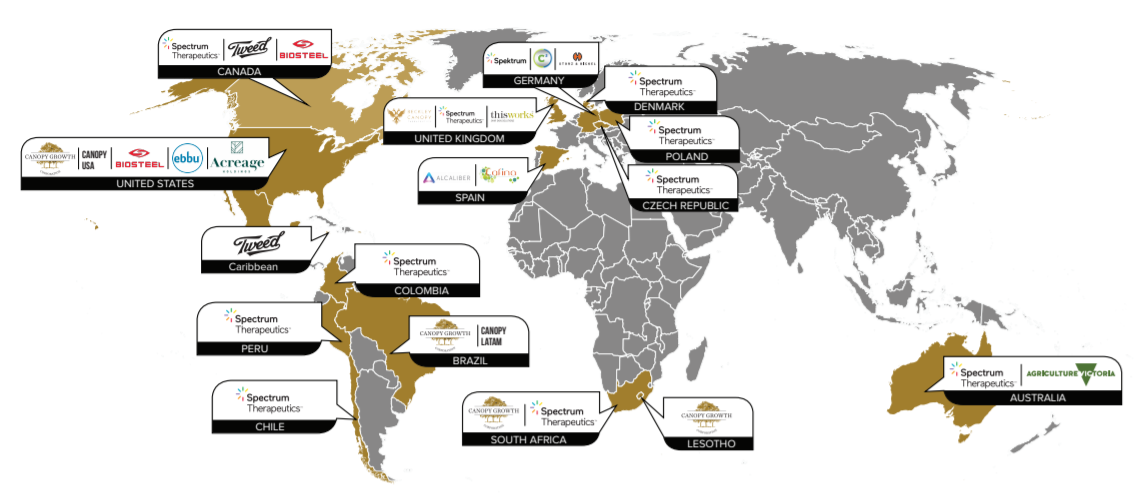 Source: Canopy Growth Corp., Investor Presentation
Canopy Growth Emerges as the Industry Trendsetter
The cannabis industry has primarily been adrift over the last six months, but this week Canopy Growth's fiscal Q3 2020 results gave the industry some hope. Robinhood said that the company "saved cannabis," but most would see this as a temporary stop to the bleeding.
In Q3, Canopy blew passed Wall Street's revenue projection of CAD$104.2 million booking $123.7 million in net revenue. This was an increase of 62% from the previous quarter. Gross margin was another bright spot increasing by 13% quarter-over-quarter to CAD$41.8 million. These numbers made for great headlines and even boosted other cannabis stocks, but Canopy is still operating at a loss. The company's net loss was CAD$124.1 million, with earnings per share totaling to a loss of CAD$0.35 (a narrower number than expected).
To give the company credit, leadership cut total operating expenses by 14% from the previous quarter. New CEO David Klein also told shareholders what they wanted to hear by outlining some distinct priorities, and one of those priorities was making the company profitable.
Make no mistake we have a lot of work to do. I will detail our path-forward during our fourth quarter earnings call once I have completed my assessment. However, you can be assured that I am along with the management team, already taking actions that will keep us in the leadership position of the cannabis industry.
– David Klein, CEO of Canopy Growth
Klein has his hands full. In the Q&A portion of the earnings call, Klein said the company would not run out of cash, but it is still burning through it at a sustained clip. In fiscal Q3 2020, Canopy reported CAD$2.3 billion in cash down from CAD$5 billion at the end of calendar 2018. Furthermore, the company's goodwill now totals 25.7% of total assets, an increase of nearly 3% sequentially.
One of the more frustrating issues about Canopy Growth does not appear on its balance sheet. Yahoo Canada Finance reported yesterday that the company knew about problems related to its aluminum can liners for its cannabis beverages ahead of launch. The issue with the can liners is that they cause THC molecules to lose their potency. In short, by the time a pot drink is put in a can, shipped, stored in a warehouse, displayed in a store and finally consumed, the buzz promised on the label may have diminished or disappeared. The reason is that cannabis molecules cling to the liner.
CEO Klein admitted that Canopy knew about the liner issue in April 2019, but still opted to market the cannabis beverages this January. Then, the company was forced to delay the launch without much original explanation by mid-January.
"I think there was pressure on the company, and all companies really, to talk about what they were going to do around [cannabis] 2.0… Maybe we wanted a bit of fanfare around the kickoff," he said. "[Now] we have retailers that have cold boxes in their store, and we don't have anything to put in there," Klein told Yahoo Canada Finance.
The NFL Might Throw Out Cannabis-Related Suspensions in New CBA
National Football League players would no longer face the possibility of suspension under the proposed collective bargaining agreement approved by team owners and circulated to players yesterday. Players would also be tested less for cannabis in total.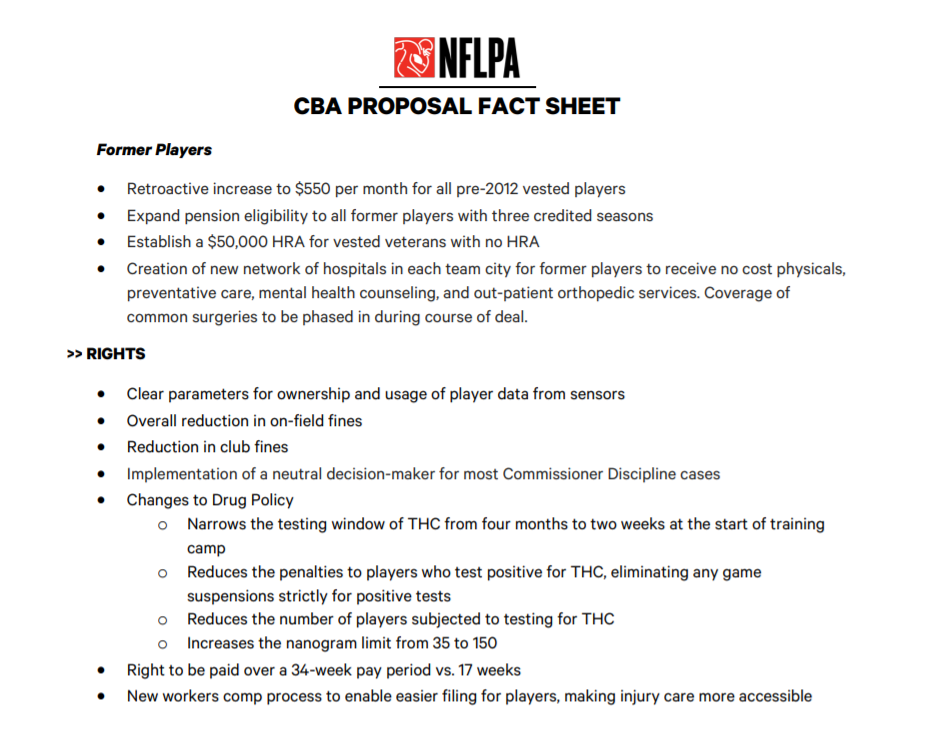 Source: NFLPA
THC metabolite test thresholds would also increase from 35 to 150 nanograms. The NFL would be the first major sports league to reduce cannabis restrictions and would be a significant boost of support for the industry as more and more states weigh legalizing the substance.
Cyber Crime and Ponzi Schemes are on the Rise in Cannabis
On January 21, 2020, the SEC charged two men with running a fake cannabis business. Guy S. Griffithe and Robert W. Russell allegedly defrauded investors out of $4.85 million through three companies: Renewable Technologies Solution, Inc., SMRB LLC and Green Acres Pharms LLC. The SEC complaint alleges that Russell and Griffithe led investors to believe an investment in Renewable would fund cultivations operations at SMRB, a licensed Washington company. Instead, Griffithe bought luxury cars and a yacht.
In addition to Ponzi schemes, Experian noted cannabis was an industry ripe for data leaks.
"These controversial industries make great targets because they're more focused on growing their business and starting up than they are necessarily putting the appropriate focus on cybersecurity," a representative from the company told CNN.
Akerna (formerly known as MJ Freeway) was hit by a cyber attack three years ago. The company designs enterprise software for cannabis companies. In January, THSuite, a cannabis point-of-sale provider, said more than 30,000 individuals had their data exposed in a breach, including Photo IDs, phone numbers and home addresses.
"Cannabis dispensaries have to collect large quantities of sensitive information in order to comply with state laws. THSuite… is designed to simplify this process for dispensary operators by integrating with each state's API traceability system. As a consequence, the platform has access to a lot of private data related to dispensaries and their customers," a representative from the company that found the breach told Newsweek.
_____
Equities Contributor: Stephen L. Kanaval
Source: Equities News