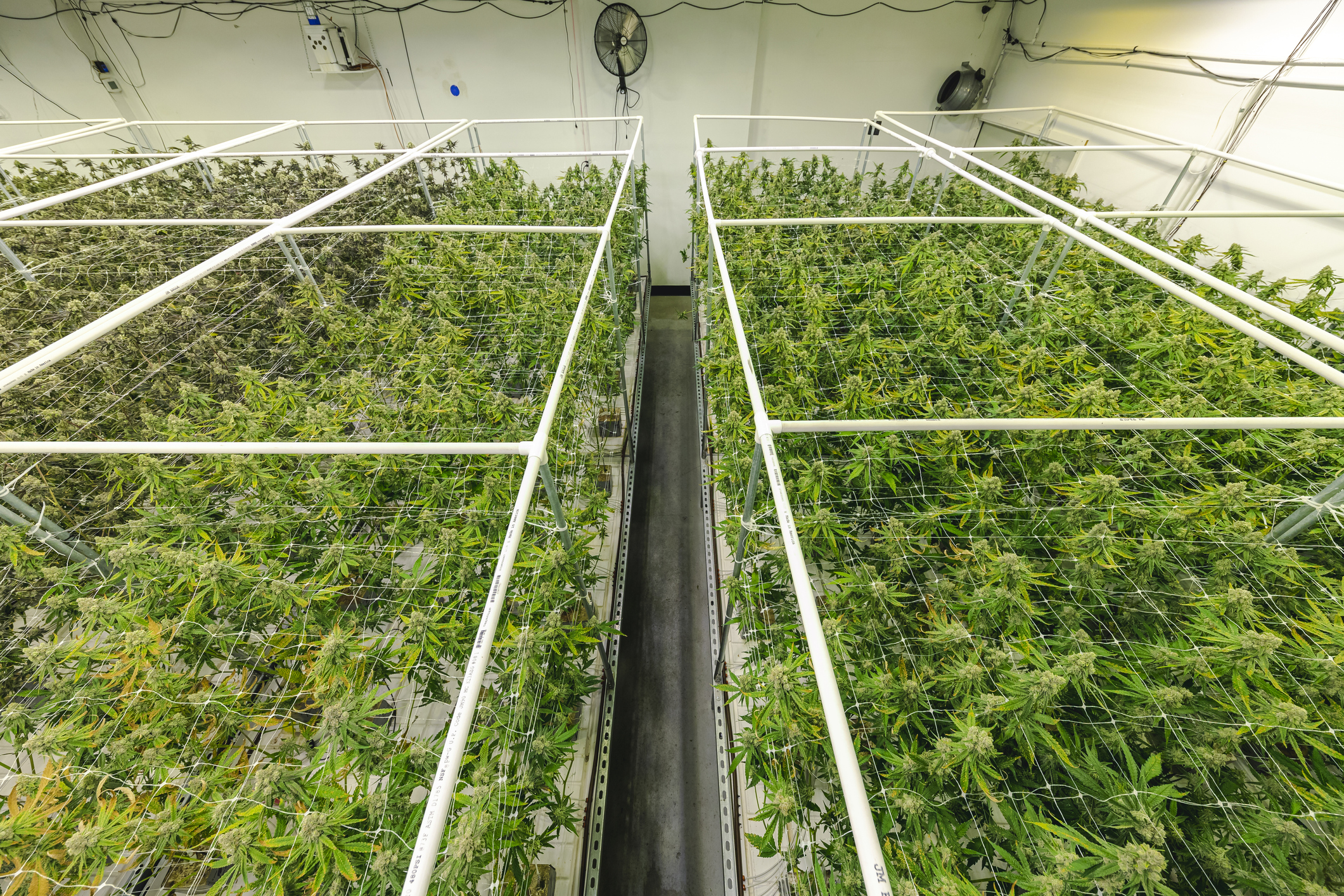 iStockphoto.com, OpenRangeStock
This week, the cannabis sector faced some ominous health news and Aurora Cannabis received a $0 price target.
New study shows cannabis can change your heart
A paper published in the journal JACC Cardiovascular Imaging, showed findings from 3,407 participants that those participants who smoked cannabis regularly were prone to having a larger left ventricle in their hearts. The left ventricle is the main pumping chamber of the heart, and a larger left ventricle can be the first sign of impaired heart function.
The authors urged caution on interpreting the results but did not shy away from saying health professional should slow down prescriptions until more research is conducted.
"Health care professionals and policy makers may need to advise caution on regular recreational cannabis use until such systematic research is available," they said. "This study looked at a small number of cannabis users. We now urgently need a much larger study looking at how cannabis use impacts our heart health, so that people who do choose to use it can be made fully aware of any and all adverse effects."
Analyst rates Aurora's stock as worthless
For what was once the most popular stock on Robin Hood, Aurora Cannabis received a "sell" rating and $0 price target from GLJ Research. I have written about Aurora's bottom line and how it will eventually come back to bite them, but Gordon Johnson, the founder of GLJ Research, took that one step further claiming the company's equity has no value. The Chicago research outlet predicted ACB would hit $0 by 2021.
This is a bold move by a financial analyst of any ilk (Johnson does have 1.5 out of 5 stars on Tiprank.com) but it clearly affected Aurora's stock price as the news made the rounds. Aurora Cannabis does have cash concerns (along with a knack for diluting shareholders), but they have tried to shore up the balance sheet by adding $160 million to its $200 million credit facility with the Bank of Montreal. Johnson did address this directly by saying:
"Aurora's balance sheet is stretched to its limit, and the company is quickly running out of cash". He continued, "With roughly nine months to go before these covenants take effect, and our work pointing to continued operating losses for ACB, as well as new open market equity issuances under Aurora's ATM program, and a further deterioration in Canadian cannabis industry fundamentals on tap, we see risk to Aurora's ability to continue borrowing from BMO."
All that said, ACB does have extensive production capabilities and these could be valuable once the Canadian market picks up the pace.
Germany's Medical Cannabis Market is Growing
Insurance payments in the German medical cannabis market reached news highs in September to July, but there is bad news – industry momentum is plateauing.
Statutory health insurance reimbursements for medical marijuana reached 32.3 million euros ($36 million) in the third quarter of 2019, up 9% over the previous quarter, when 29.5 million euros worth of medical cannabis was reimbursed. Overall, for 2019, Germany is looking at 100 million euros in reimbursements for the year, according to MJBiz reporting, but August and September showed sign of slowing growth.
_____
Equities Contributor: Stephen L. Kanaval
Source: Equities News