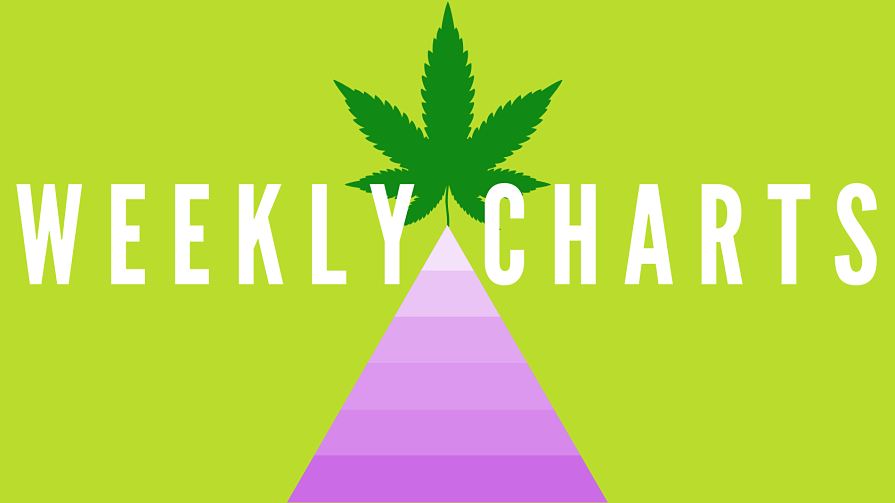 Image from Stephen L. Kanaval
This week, I covered some concerns in the cannabis market for both Cresco Labs and KushCo Holdings, while also outlining the diversified platform of Arcadia Biosciences. Today, I am going to focus on three charts that I believe offer interesting insight into the cannabis industry.
The Hype is Officially Gone
It is no secret that the cannabis bubble has burst, but just how burned do investors feel? Short answer, very burned. This week JUUL saw Altria cut the e-cigarette company's value by $4.5 billion. The tobacco giant was forced to write down their investment as the vaping crisis has destroyed the bottom line.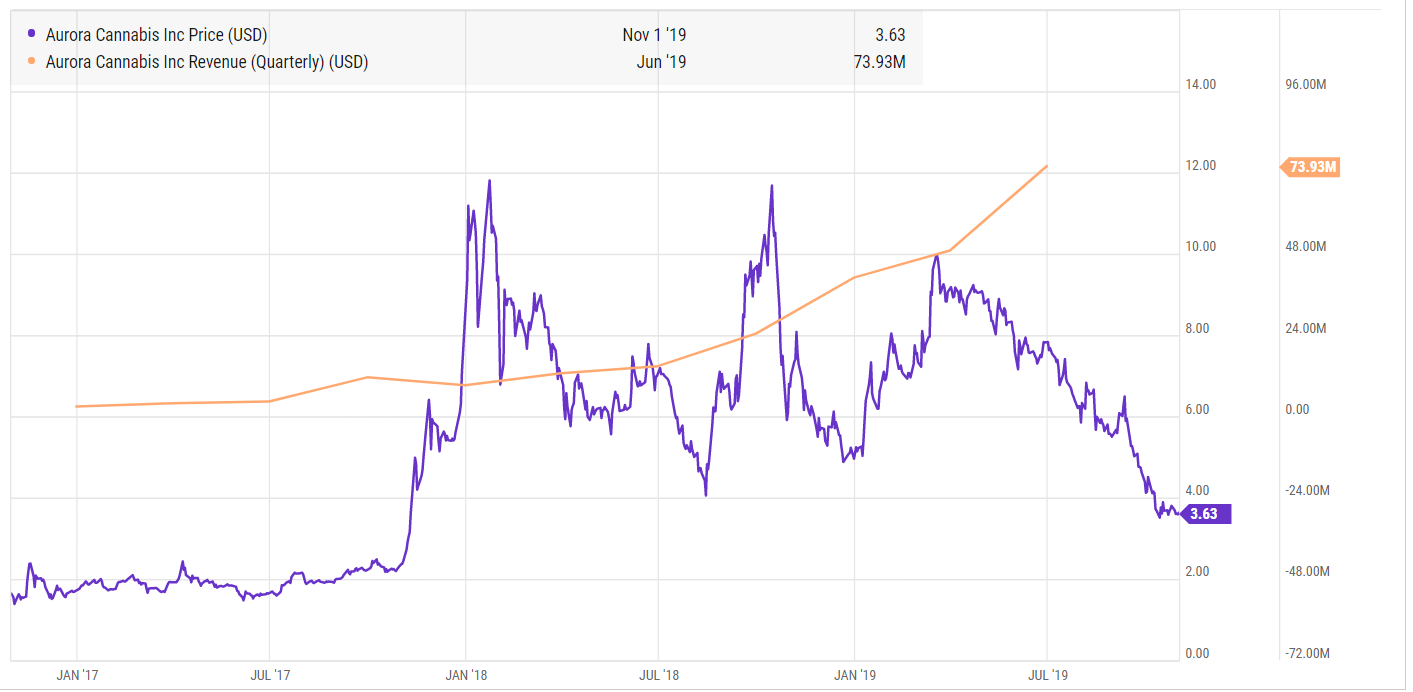 But looking at cannabis revenues and price will tell you a lot about how apprehensive investors feel about the industry right now.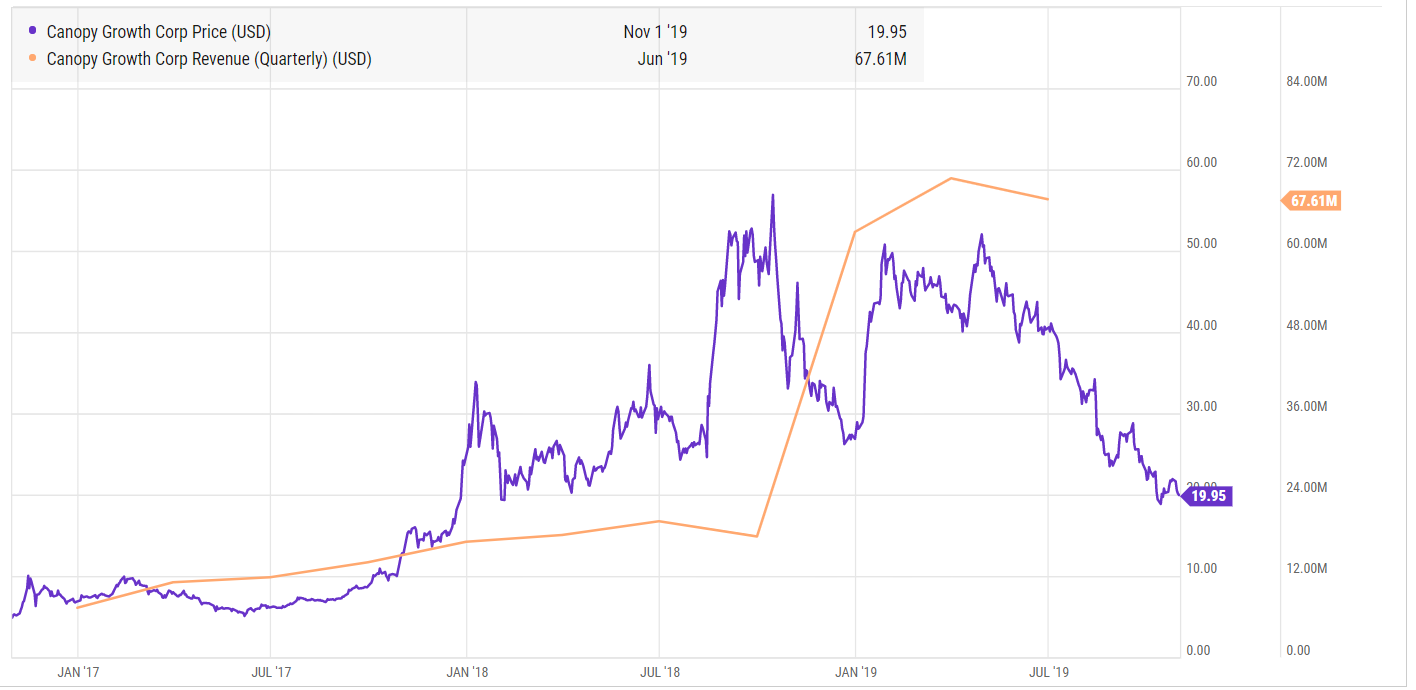 Both Aurora Cannabis and Canopy Growth are experiencing revenue growth, but prices are falling. Debt and industry-wide shortages are keeping investors at arm's length. Profitability is now the most important metric for cannabis companies.
Christmas might be a good time to buy a cannabis edibles pure play
Looking at the data from Headset, a cannabis data company, cannabis edibles are showing signs of steady growth. The increases are more incremental in markets like Colorado and Washington, while California and Nevada lifted overall sales numbers by coming online this year.
However, one of the more telling charts was this one below. Cannabis edibles, like other chocolate and candy companies, is seeing a unique surge during the holiday season.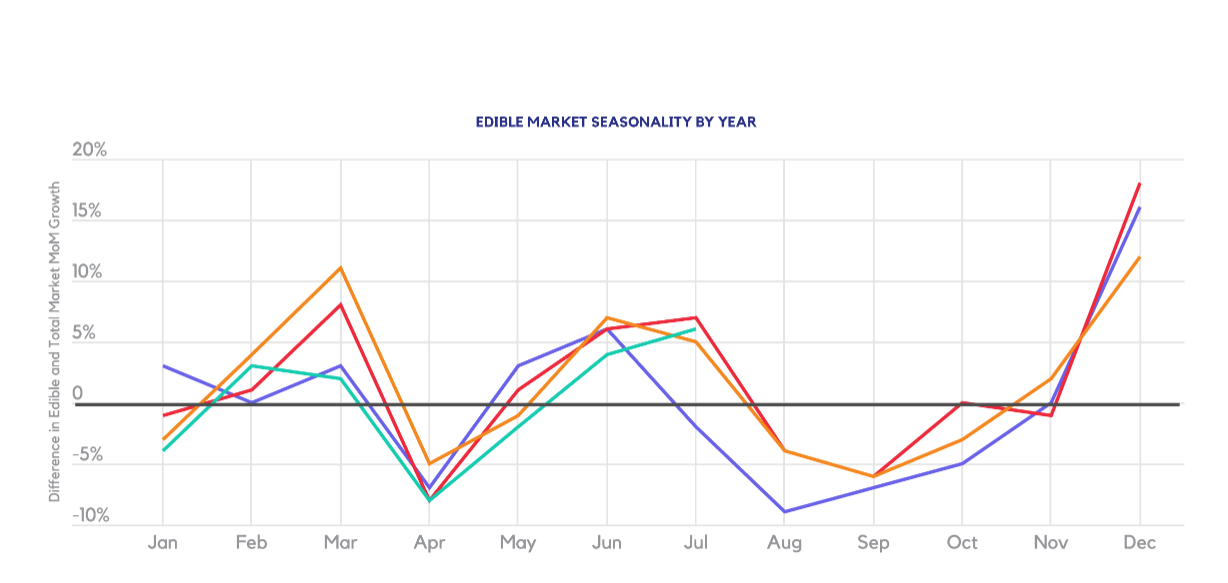 CBD Searches are starting to rival Yoga and Dieting
Interest in CBD is starting to grow to a level that most did not expect. Using Google Trend data, CBD is outpacing health-related terms like "acupuncture" and "meditation" and is now coming for the big boys like "yoga" and "dieting". People in Vermont, Wisconsin, Tennessee, Colorado, New Hampshire and Oregon have searched for CBD the most this year.
___
Equities Contributor: Stephen L. Kanaval
Source: Equities News