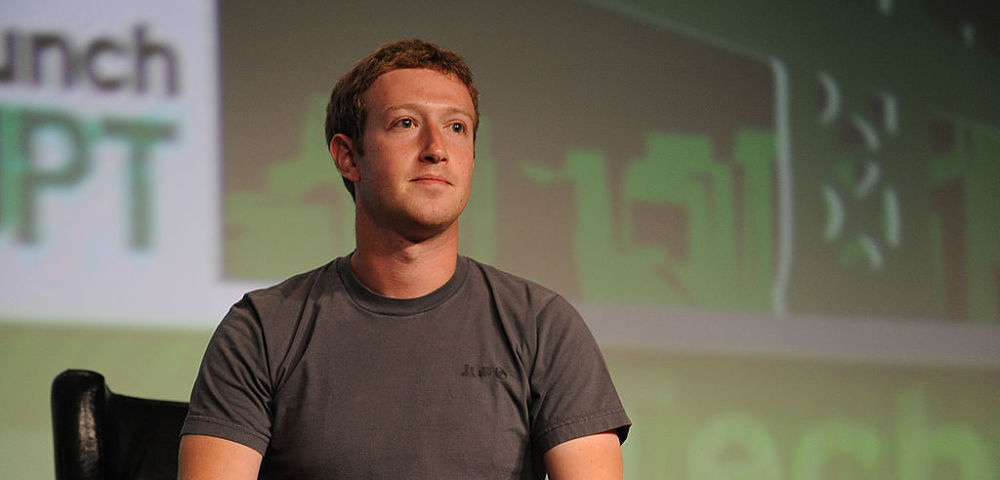 Image via TechCrunch/Flickr CC
Facebook (FB) lost US$46.5 billion worth of market value in the wake of the data harvesting scandal. Facebook's first true crisis was reflected in its stock plunge from $185 to $169. The crash happened within 1 week at a magnitude greater than the combined market value of Square (SQ) and Twitter (TWTR).
Currently, Facebook is facing enormous pressure from politicians on both side of the Atlantic and users who are outraged that Cambridge Analytics could harvest their data without their permission. Facebook's CEO, Mark Zuckerberg, had finally stepped forward to apologize and provide assurance of greater security amid calls to #deletefacebook.
Beyond the current scandal, the background remains that Facebook is the dominant giant in the digital advertising space along with Google (GOOGL). Beyond its surface value as a social media organization, Facebook is a powerful data analytics firm in reality as they provide the platform for most social interaction. Now that their true influence level has been unveiled, here are the potential drawbacks:
1. Higher Regulatory Costs
Advertisers had long used Facebook data to influence users' preference, but today's scandal erupted due to its political dimension. because an enterprising firm had used it to influence the EU referendum and 2016 US Presidential Election.
This would put Facebook firmly in the hairs of politicians who would demand greater technological protection and force Facebook to invest more into data protection and cyber security. This is already demanded by US politicians and it is only a matter of time before it happens.
Next, there is the looming issues of hefty fines that these regulators can impose on Facebook. We can take reference from Google's $2.8 billion fine last December for not displaying ads properly in the European Union. This is a relatively minor offense compared to accusations hurdled at Facebook and before the dust settles, we must see fines in that ballpark.
2. Facebook Users in US & Europe Leave
Based on its latest earnings report, Facebook earned $12.97 billion last quarter. The US and Canadian market represents 49.3% of the earnings, followed by the European market of 25.05%. Cambridge Analytica's action had influenced the politics and lives of citizens on both markets with the election of President Donald Trump and Brexit.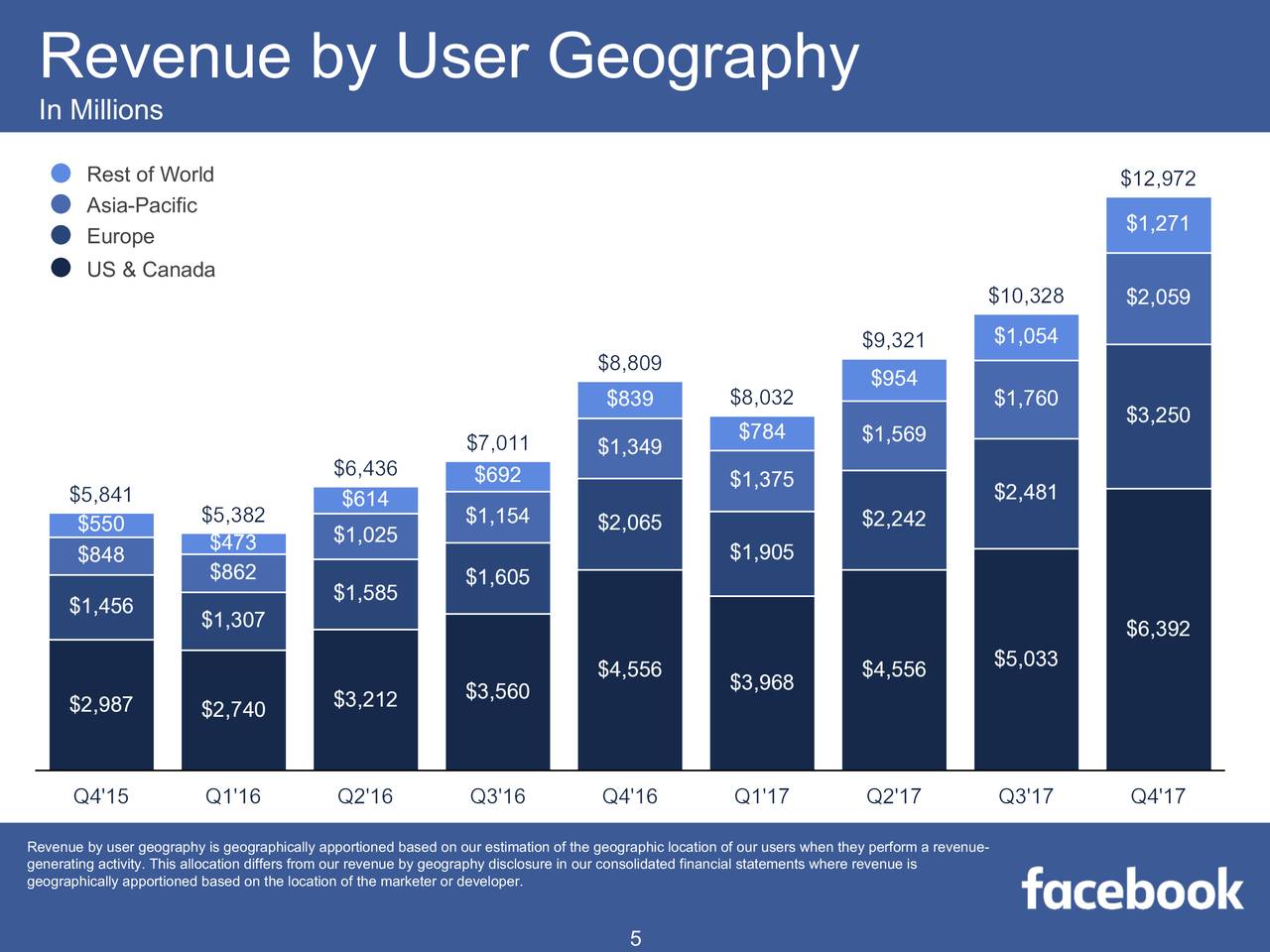 Source: Seeking Alpha
Fairly or unfairly, these outraged citizens are likely to take revenge on Facebook and walk away from their Facebook account. This would impact almost 75% of Facebook's revenue as advertisers walk away from Facebook's empty shell.
3. Remove Focus from Facebook AI Progress
Facebook was criticized for fake news in 2016 and they have taken action to cramp down on it. Based on its latest transcript, Mark Zuckerberg note the progress of its Artificial Intelligence (AI) systems where 99% of terrorists messages were taken down. Facebook's AI goal in the next 10 years is to understand the content of all messages on Facebook.
Source: CB Insights
Facebook had spent substantial amounts in AI research in the areas of behavioural analytics, cybersecurity, mobile, unnamed aerial vehicles and augmented reality/ virtual reality. All these will increase productivity for its 14,000 employees. As AI Accountant noted, workflow automation is crucial in getting delivering significant amount of work efficiently with low cost to the masses.
Leadership
Every tech company goes through its own version of crisis and whether it would weather through the crisis depends ultimately on the leadership. Facebook had stepped forward to say that they will address the security breaches and while we can expect hefty fines, it is unlikely that a critical mass of users will leave based on this incident.
United Airlines had its share of controversy when it dragged its paying client out uncourteously and it is still in business.Google rebounded from its click bait crisis and even Apple had a major fight with the government about privacy. The following weeks will be crucial and perhaps by the following month, everyone would have forgotten and moved on to the next scandal.