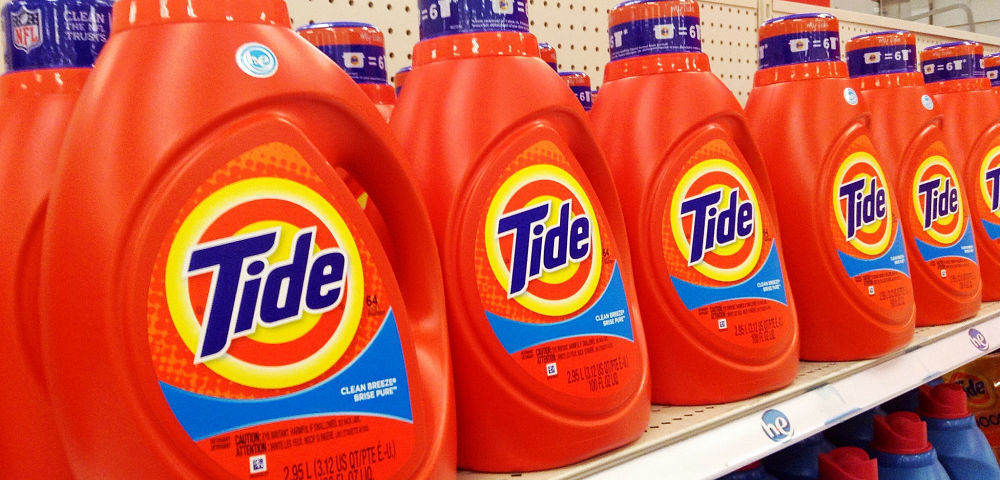 Image via Mike Mozart/Flickr CC
In the final analysis, investment decisions should be made to maximize expected total returns relative to your risk tolerance, notes Ben Reynolds, income expert and editor of Sure Dividend.
We believe that dividend growth stocks in general provide a compelling place to look for reasonably high expected total returns combined with better-than-average safety.
Total returns come from only three places:
1. Dividends
2. Valuation multiple changes
3. Business growth on a per-share basis
Dividend growth stocks purchased at undervalued prices are likely to deliver on all 3 of these fronts. But, all 3 of these factors take years to play out, not days or months.
Kimberly-Clark (KMB) operates in the consumer products industryIts products include many flagship brands, such as Huggies, Pull-Ups, Kotex, Depend, Kleenex, Scott, Cottonelle, and Viva, among others.
Kimberly-Clark's main competitive advantage is its strong brand portfolio. Its leading tissue, paper towel, and diaper brands are used every day by millions of people, even when the economy enters a recession.
Kimberly-Clark enjoys significant pricing power. When input costs rise, it can pass these costs on to consumers through price increases. As a leading consumer staples business, Kimberly-Clark is extraordinarily recession-resistant. The company experienced a minor 4.5% decline in earnings-per-share during the worst of the 2007-2009 financial crisis and resumed healthy earnings growth in subsequent years.
The company has returned over $2 billion a year to shareholders through dividends and share repurchases every year for the last seven years. This translates to a shareholder yield of about 4.5%. We expect total returns of 7.5% to 9.5% per year for Kimberly-Clark, before valuation multiple changes.
Kimberly-Clark's average price-to-earnings ratio over the past 10 years is 20.1. Based on fiscal 2018 earnings guidance, it is currently trading at a price-to-earnings ratio of 15.6. Now is an opportune time to buy into this high-quality business at a reasonable price. After including the impact of a rising valuation, earnings growth, and dividends, total returns could reach 10%+ over the next several years.
Procter & Gamble (PG) is one of the largest consumer goods corporations based on its market cap of $200 billion. The company has been in operation for 180 years and distributes products to more than 180 countries in 10 different product categories.
Procter & Gamble's strongest competitive advantage is its brand power. The company has 22 brands with over $1 billion in annual sales and another 19 brands generating over $500 million in annual sales.
Procter & Gamble's leadership within the consumer goods sector means that the business is very recession-resilient. The company's earnings-per-share declined by just 3% during the Great Recession of 2007-2009.
Moreover, the company has a conservatively-financed balance sheet that has earned an Aa3 rating from Moody's and an AA- rating from Standard & Poor's. Procter & Gamble is a Dividend Aristocrat and a Dividend King, having increased its dividend for a remarkable 61 consecutive years.
Church & Dwight (CHD) is a diversified consumer staples company that manufactures and distributes products under a number of well-known names like Arm & Hammer, Trojan, OxiClean, Spinbrush, First Response, Waterpik, Nair, Orajel and XTRA.
The company was founded in 1896, has increased its dividend for 12 consecutive years, and trades with a market capitalization of $12 billion.
Church & Dwight's most compelling competitive advantage is its portfolio of well-known brands. Arm & Hammer and Trojan are instantly recognizable to millions of consumers who will gladly choose these products over unknown competitors when shopping for household supplies.
Church & Dwight's brand recognition combined with the consumable nature of its products provide the company with a level of recession resiliency that is nearly unmatched, even among other consumer packaged goods companies.
Its earnings have increased each year since 2001 (at least), and the company's growth trajectory was essentially unchanged during the 2007-2009 financial crisis. Because of this, Church & Dwight is an appealing investment opportunity for conservative investors.
While the company is not trading at a discount to its intrinsic value right now, annualized earnings growth of at least 8% combined with the company's near-2% yield give a high probability of double-digit total returns for today's investors.

Ben Reynolds is editor of Sure Dividend.

Subscribe to Ben Reynolds's Sure Dividend here…

About MoneyShow.com: Founded in 1981, MoneyShow is a privately held financial media company headquartered in Sarasota, Florida. As a global network of investing and trading education, MoneyShow presents an extensive agenda of live and online events that attract over 75,000 investors, traders and financial advisors around the world.