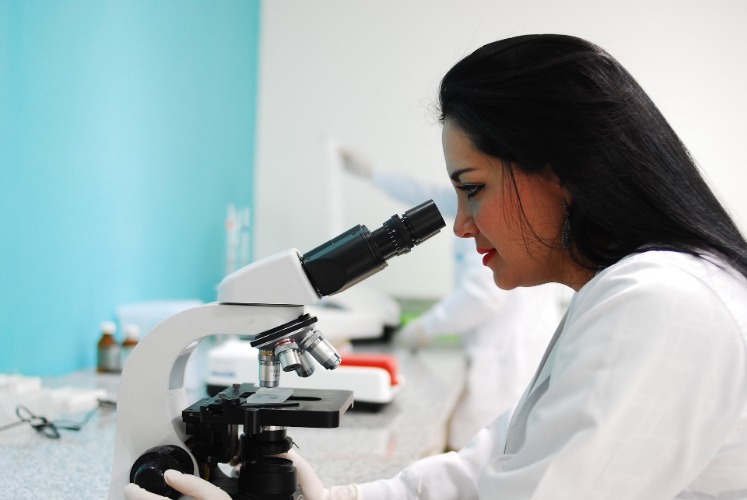 Image: Fernando Zhiminaicela, Pixabay
Biotech stocks dominate our list of top charts to watch today.
Axsome Therapeutics, Inc. AXSM jumped $1.23 to $13.24 on 1.9 million shares Thursday. The stock is up over 50% this month, and 5x since the start of the year, as investors await important clinical trial results on the company's treatment for depression. The stock is a little overbought short-term, down only once in the last 3 weeks, but momentum is strong for a move towards $16. Support is at the March 19 low in the $11.40-.50 range.
Invitae Corporation NVTA rose 71 cents to $25.75 on 1.2 million shares Thursday. The move came on no news from the genetic testing company, whose stock has more than doubled since the start of the year. After a steep ascent in January, followed by a declining wedge that held support at the bottom of the rising channel, the stock has risen sharply in the last 6 weeks, with just a minor pause in the first week of March. The long-term channel top points to the $28-$30 range.
Viking Therapeutics, Inc. VKTX popped $1.01 to $9.28 on 5.9 million shares Thursday, double its average volume. The move came on no news from the company, which has a promising candidate for treating non-alcoholic steatohepatitis (NASH). The move broke the stock above a short-term declining tops line, pushing it up again lateral resistance from the February highs. A break through here could lead to $12-$12.50 next.
In our only non-biotech stock, U.S. Silica Holdings, Inc. SLCA gained 46 cents to $16.98 on 1.3 million shares on no news Thursday. The stock has emerged from a head-and-shoulders bottoming pattern, having run-up from the $10 area, or over 60%, since the start of the year. The rising channel is pointing to the $21 area.
See Harry's video chart analysis on these stocks.
Harry Boxer is founder of TheTechTrader.com, a live trading room featuring his stock picks, technical market analysis, and live chart presentations.