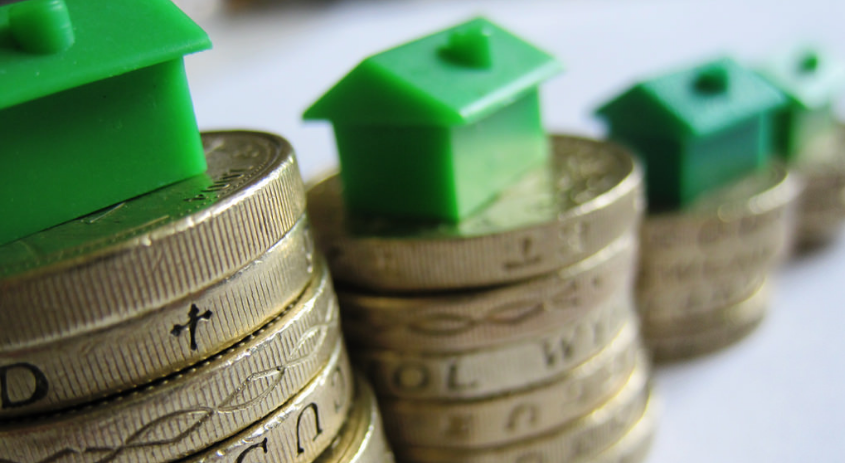 Private equity investing in commercial real estate has undergone a major change in recent years. Prior to 2013, commercial building owners seeking equity partners could not solicit investors unless they knew the people they were soliciting. This ban on "general solicitation" was part of the securities regulations. It made CRE investing difficult for most investors because opportunities depended on having industry contacts and were shared mostly by word-of-mouth referrals and in-person meetings.

Needless to say, these limitations left narrow avenues for raising capital and made it difficult for most investors to access investment opportunities and learn about real estate investing.
Then came the Jumpstart Our Business Startups Act, known colloquially as the JOBS Act. Part of this legislation lifted the ban on general solicitation, allowing sponsors to broadly advertise investment opportunities to accredited investors. These new rules are helping open the CRE industry to a much broader pool of investors.
Online platforms connecting investors with real estate investment opportunities are one way that investors are gaining new access to the CRE industry. These platforms provide the infrastructure for sponsors to both generally solicit accredited investors and, just as important, provide them with needed information about real estate investing.
In the past, investors were sometimes reluctant to engage in private CRE deals because information exchange was so difficult. Sponsors lacked efficient ways to relay large amounts of information regarding their opportunities.
Online investment platforms address these problems by enabling investors to gather information, weigh their options, and make swift, smart decisions. Investors can now conduct their due diligence and analyze multiple options to find exactly what works for them.
The Era of Online Investment Platforms
The online platforms that have emerged in recent years create competition for investor dollars, so education and transparency are critical to attracting and retaining investor attention. Successful platforms provide general information about real estate investing along with efficient ways for sponsors to offer relevant data, context, and support services to investors. This exchange of information helps the parties build trust and helps investors better understand how sponsors will approach working with them throughout the investment horizon.
---
---
Quality platforms serve as forums for two-way engagement. They allow operators to post critical information and provide engaging content such as videos and webinars, and they make it easy for investors to ask questions at any time. Investors want to know sponsors, and good platforms help build familiarity through digital engagement.
Given this new access, it's unsurprising that investors are flocking to these platforms. In 2015, according to research firm Massolution, $2.5 billion was invested on a global scale through online equity crowdfunding platforms. This year, the amount is projected to hit $3.5 billion. Here are the three key benefits of using online platforms for real estate investing:
1. Options - Accredited investors are given the gift of choice in the digital age. They have the luxury of browsing multiple opportunities and determining which investments are appropriate.
2. Transparency - Good online platforms facilitate strong relationships between sponsors and investors. Operators present their approaches to real estate operations and ownership along with their business plans for a property. The best platforms provide them with the means to educate potential investors about their track records, investment focuses, and overall strategies for real estate investing — and how their overarching approach relates to the opportunity at hand. Of course, the best platforms also make it easy to present and provide detailed information about the property and all the investment documents.
3. Lower fees - Platform fee structures differ, and investors should be aware of the fees charged by both the platform and sponsor. Some platforms charge fees to investors or take a participating interest in opportunities, while others are free to investors. Overall, online platforms should make capital raising more efficient — which should result in lower fees and costs than offline processes.

Though online CRE platforms are still in their infancy, they've already boosted transparency, competition, and overall accessibility to unprecedented levels, giving a new and larger pool of investors better access to an attractive asset class.
As a corporate and real estate partner with Armstrong Teasdale, a leading St. Louis-based law firm, A.J. Chivetta focused on domestic and international capital transactions. A.J. has worked for more than 30 years across the U.S., Europe, and China and has been recognized as one of "The Best Lawyers in America."
A.J. served as the primary outside counsel for Cassidy Turley, leading the legal team that helped the business become one of the country's largest and fastest-growing commercial real estate service companies. A.J. co-founded Selequity.com, an online private placement platform for commercial real estate investment, with former clients who shared the belief that web-enabled access to real estate opportunities would transform real estate capital.
DISCLOSURE: The views and opinions expressed in this article are those of the authors, and do not represent the views of equities.com. Readers should not consider statements made by the author as formal recommendations and should consult their financial advisor before making any investment decisions. To read our full disclosure, please go to: http://www.equities.com/disclaimer