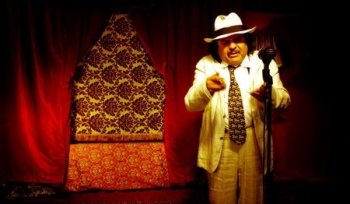 Wall Street is buzzing lately about short sellers—those individuals or funds betting that a stock price (or any financial instrument) is going lower—and like it or not, there is nothing wrong with short selling in a broad sense. It helps keep markets balanced. Moreover, thorough investigative due diligence can expose questionable activities in a company and define reasons why a company isn't worth buying.
By the same token, unquantifiable attacks could provide opportunities to add to positions. Nonetheless, the regulatory climate may need some modifications, as recognized by Securities and Exchange Commission Chair Mary Jo White, saying short selling has her "intense attention." While not specifically discussed by the Chairwoman, one area that needs attention is the practice of taking a short position and publicly presenting misleading (and often completely fictional) information in a bid to drive a stock price lower. This falls into a gray area of market manipulation, but it goes on every day.
Biotechnology stocks, especially small firms, are particularly attractive targets for these shenanigans as they are generally volatile by nature. Note: there can be a substantial difference in the modus operandi of shorters, a difference investors need to recognize.
To see both sides of the tracks, consider influential short-seller Andrew Left, who leads Citron Research. Left has found his name repeatedly in the headlines as he prognosticated Valeant Pharmaceuticals (VRX) was heading lower.
Left published several reports discussing problems he had with Valeant, but in October his comments, including calling Valeant a pharmaceutical Enron, sparked a rout on shares. Left dug in deep investigating the company and, more precisely, its drug pricing and its relationship with the drug distributor Philidor. Citron's report alleged that Valeant was working the books concerning Philidor to create "phantom sales" to artificially inflate revenue.
Valeant categorically denied all allegations made by Left, although it did sever ties with Philidor, which resulted in Philidor promptly going out of business. Left had promised more "dirt" on Valeant, but said on CNBC that his goal was to get the conversation started on Valeant's business practices and he would now share any further information mainstream sources; it wouldn't come out through Citron. This whole situation has to play itself out – people like billionaire activist investor Bill Ackman have come to the defense of Valeant, but US-listed shares of Valeant have crumbled from over $260 in August to around $70 currently.
Citron next took aim at Mallinckrodt plc (MNK) , saying in a tweet that Mallinckrodt actually had more downside than Valeant at their respective prices at that time. Left again found himself on CNBC discussing his rationale, his history with Mallinckrodt, the drug Achtar and Achtar developer Questcor, which was bought by Mallinckrodt in August 2014 for $5.6 billion. Left scrutinized the sales of Achtar, which is approved for 19 diseases and conditions, contending the company is having issues with reimbursement from insurance companies and saying Mallinckrodt is the poster child for price gouging, a hot button topic on Capitol Hill today.
Mallinckrodt CEO Mark Trudeau immediately rejected Citron's contentions, saying it was not exorbitantly running up the price of its drugs and that its business model was sound. Shares of MNK were already moving south after hitting a record high at $134.26 in March and accelerated the slide following Citron's tweet, dipping intraday from about $70 to a low of $52.01 before recovering to $58.01. Shares are currently trading around $57.
In these cases, irrespective to agreement or not with Citron's assessments, Left was in front of investors and the media explaining his due diligence and opinion on each company.
On the other side of the tracks, shorters become anonymous authors penning articles veiled as actual research published under pseudonyms. The vetting process to actually investigate the target company seems to pale in comparison to the process of carefully crafting the articles that are often twisted facts and convoluted narratives meant to confuse and panic shareholders. Take, for example, recent publications on Seeking Alpha by the contributor "Mako Research." Mako doesn't appear to have a website or a newsletter, only using Seeking Alpha's extensive distribution for its needs.
Mako's "Experts" Take on Ocata
Mako recently targeted Ocata Therapeutics ($OCAT) with the article titled, "Ocata: Dilution Imminent, SEC Investigation Potentially Underway, Office Appears Empty, Price Target $0.00." It was the second time in roughly one month, the first using another sensational title, "Ocata Therapeutics: Insider Enrichment, Failed Science, Long History of Fraud Ties, 77% Downside." The second article seemed imminent, as the first didn't have a negative impact, so it was time to amp it up to the company having exactly zero value, rather than 77% downside. In the articles, Mako asserts that Ocata's cell therapy science is "an unviable pipedream," a "failed science" with "significant safety concerns" and other similar phrases.
The author describes a common financing method for small companies ("at the market") as a value destroyer and notes a few companies that share prices dropped in a bid to validate the contention. There are too many far-reaching conclusions that are drawn and meant to spark fear, but it certainly is worth noting the headline mentions that Ocata is likely being investigated by the SEC and the pictures taken by a Mako "field researcher" of the doors to Ocata's office, insinuating that Ocata isn't even a real company.
Mako (and others cut from the same cloth) does an incredibly clever job of holding out to be an expert that conducts deep investigation, even having "field researchers" as part of the team. There are just enough facts thrown into the mix, plenty of hyperlinks to add credence to the negative bias, and skillful manipulation of fundamentals common to many peers to try and make them appear unique to Ocata. All of that aside, it is the nefarious attack and scrutiny of the science that is most disturbing as Mako presents itself as an expert in the business. Readers should take note that Ocata and its "failed science" chock "full of safety concerns" are being acquired by Astellas Pharma – a company with a $30 billion market capitalization –for $8.50 per share, or $379 million, a premium of nearly double the share price of OCAT the day before the deal came public.
Mako Takes the Hatchet to Cellceutix
Mako also launched a maligned attack on Cellceutix (CTIX) , employing a similar eye-catching title, "Cellceutix: Empty Office, Unviable 'Science', Misleading Disclosures, 96% Downside." In typical fashion, the theme and format were nearly identical to the Ocata pieces, again showing pictures of the outside of the doors at Cellceutix's headquarters in a shallow bid to cast doubt about the existence of the company, while saying the company appears to be "nothing more than a shell."
This premise was debunked by Don Seiffert, BioFlash Editor for the Boston Business Journal, visiting the Cellceutix office and labs only a few days after Mako's piece was published. Again, Mako played the expert card, touting that he/she has researched more than 1,000 companies, and this time even hired "an independent scientist with a doctorate in biochemistry" to evaluate the science of Cellceutix, ultimately calling it "demonstrably unviable" and the entire pipeline "without value."
Although certainly presented as if informed, Mako's evaluation of Cellceutix drug candidates, three of which are in clinical trials, is absolutely fraught with inaccuracies, even down to simple errors that surely would not be made by a scientist with a doctorate in biochemistry. In attempting to dissect Brilacidin, a novel antibiotic that successfully met its endpoints in a Phase 2b clinical trial late last year and is heading into Phase 3 studies, Mako rants about Brilacidin being ineffective against Gram-negative bacteria in the trial.
Even the slightest amount of due diligence shows that patients with Gram-negative infections were excluded from the trial, as clearly stated on the clinicaltrials.gov website. Mako's rhetoric about Kevetrin, which is in a Phase 1 trial against advanced solid tumors at the esteemed Dana-Farber Cancer Institute and Beth Israel Deaconess Medical Center, was incoherent, irrelevant rambling about its effect on cancer stem cells, which led to criticism of the trial design and biomarker. Readers should take note that Mako (and his doctor colleague) seemed to have stumbled over reading clinical trial exclusion criteria, yet they disparage trial design done in collaboration with venerable oncologists at Dana-Farber. Cellceutix has publicly debunked Mako's article with science and fact.
Every investor wants to see his or her stake in a company appreciate; it's obviously the foundation of an investment. Whether a company is the largest of large caps or the smallest of nanocaps, investors need to be aware of short positions and the availability our digital world provides for both credible and malicious activity, so consider the source and read the information critically. In the big picture, it's just a matter of time before regulations will be shifted to impose accountability upon the cabal of unethical market manipulators out there.
DISCLOSURE: The views and opinions expressed in this article are those of the authors, and do not represent the views of equities.com. Readers should not consider statements made by the author as formal recommendations and should consult their financial advisor before making any investment decisions. To read our full disclosure, please go to: http://www.equities.com/disclaimer