I'm an advisor and investor in a new company called CG Blockchain that is revolutionizing the blockchain trading and data markets for institutional. CGBlockchain announced today a partnership agreement with FactSet Systems (NYSE: FDS).
If you don't know FactSet, they are the leader in financial data and analytics for investment professionals. Factset delivers superior analytics, service, content, and technology to help more than 88,000 users. Most of these users are institutional investors including pension funds and hedge funds. The AUM (Assets Under Management) of these clients is estimated to be over $16 Trillion.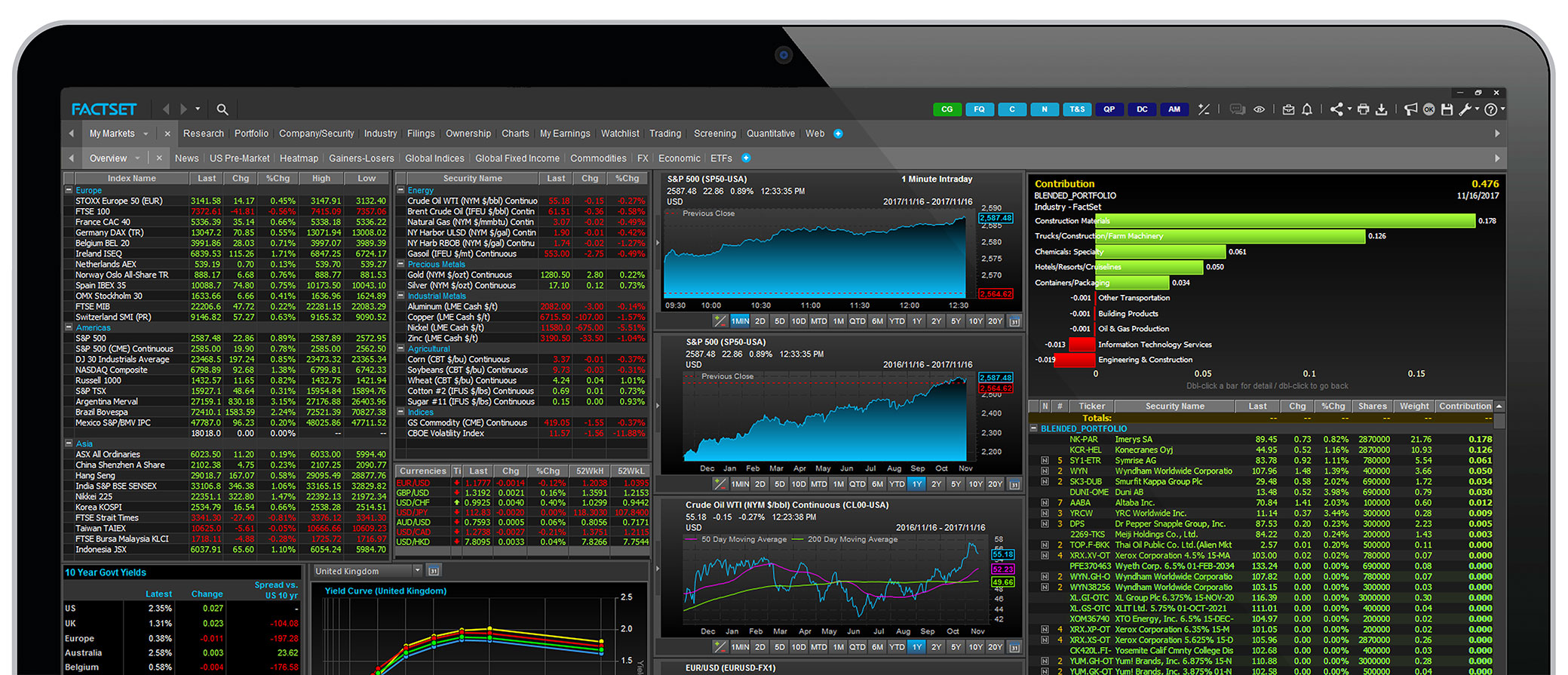 Enter CG Blockchain, who has developed two unique platforms. The first is ComplianceGuard (that's where the CG comes from). This tool permanently records compliance data for hedge funds on the blockchain, creating a permanent record of activities that cannot be adjusted or changed, therefore reducing compliance risk.
The second platform is the BCT Fundstore, which will be integrated into the FactSet desktop where their institutional client base will receive access to an app store for professional-grade data, analytics, and most-importantly, execution across over 65 major exchanges.
Net, net, this is an important step to creating a compliant platform where institutional traders and investors can access, analyze and trade blockchain-based currencies.
"Hedge funds and asset managers are looking to adopt disruptive technologies; meanwhile, global regulatory authorities are demanding increasing levels of transparency and accountability to protect the end investor. It is critical for established technology partners like FactSet to continue to evolve our solutions to both meet current client needs and set the standard for future technology initiatives globally," said John Adam, Senior Vice President, Global Head of Portfolio Management and Trading Solutions, FactSet. "CG Blockchain has harnessed a new, innovative technology that raises the bar for compliance. The integration of Fundstore and FactSet OEMS will offer institutional investors visibility and timeliness that was previously unavailable from a third party."
To be clear, the importance of this partnership between CG Blockchain and FactSet is the following:
1.CG's main platform, ComplianceGuard, provides compliance monitoring of the OMS/EMS FactSet Portware system for its 88,000 users.
2.The ComplianceGuard blockchain monitoring functionality will enable the institutional trading community the ability to trade blockchain-based currencies.
3. Institutional Client base ($16T in AUM) receives a compliance tracking tool that writes to the blockchain and cannot be changed. CG Blockchain technology reduces risk by monitoring compliance activity. This is a perfect case study for blockchain's use, where it is assisting in better compliance than in the centralized systems currently in use.
4. Institutional Client Base will receives access to the BCT FundStore with professional grade data, analytics, and, most-importantly, execution (buy and sell buttons) across approximately 65 major cryptocurrency exchanges.
"This is an extremely exciting initiative that I believe is nothing short of transformational," said Bob Bonomo, President, CG Blockchain. "This mutually beneficial alliance plugs FactSet into the multi-hundred billion-dollar blockchain market that is currently experiencing exponential growth—and it gives FactSet clients access to institutional-grade blockchain-based apps and tokenized ecosystems. Each of these factors positions FactSet for increased market share and places it at the forefront of this industry segment."
Enabling compliant blockchain-based currency trading for institutional investors has the potential to create increased demand and liquidity into the trading environment. A trading environment with a compliant structure of risk mitigation required for institutional investors entering this market in a serious way.
For more information about CG Blockchain the BCT Fundstore, go to https://bct.io/
Disclosure: In the interest of full disclosure I am a compensated board of advisor member and investor of CG Blockchain.
DISCLOSURE: The views and opinions expressed in this article are those of the authors, and do not represent the views of equities.com. Readers should not consider statements made by the author as formal recommendations and should consult their financial advisor before making any investment decisions. To read our full disclosure, please go to: http://www.equities.com/disclaimer