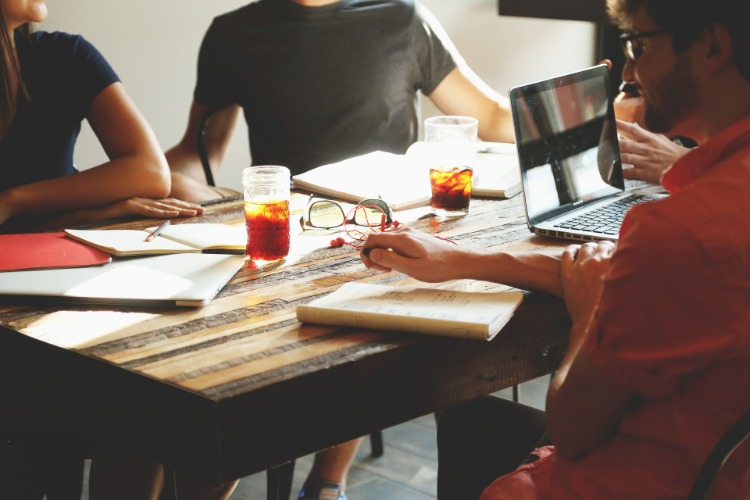 Even at my stage of life and with the number of startups I have started, worked on and with, nothing in the operation of the startup surprises me. What I mean that is nothing surprises me about how silly, stupid, naïve and out of touch people can be when starting up a new business. These 12 tips may seem logical but most often they are presumed or overlooked.
Ideas are Worthless without Execution
There's no Me in TEAM
Focus
Know your Unique Selling Point (USP)
Learn when to say NO!
Trust Your Gut
The Founder sets the tone for everyone else
Ask for help when you need it
You can't be a part-time entrepreneur
Pay Yourself First
Scalability
You Must Have Fun
Ideas are Worthless without Execution
Ideas without execution are worthless. I've had this discussion with a partner just recently. He was trying to put a valuation on an idea, and I felt that without a minimal viable product (MVP), the idea was destined to remain a cool idea in the back of someone's mind. I'm sure there is a formula in someone's mind somewhere for a perpetual motion machine but unless it is implemented, it's at best a prop from Star Trek.
There's no Me in TEAM
Trying to do everything yourself is not teamwork. If you feel your team is not up to a task, then you either have the wrong team or there is something wrong with you. A great team is synergistic, i.e., the whole is greater than the sum of the parts. The person who can harness the power of the team will succeed while the lone wolf will probably fail while alienating everyone around him.
Focus
I've seen the best of both worlds in terms of focus. I've worked with people who were so focused it was if the world didn't exist outside their spheres. They were so wrapped up in one aspect of a project that they failed to notice everything else was falling down around them. You have to look up from your computer every once in a while and smell the roses. I'm not talking about the usual distractions we all must work around. I'm suggesting that a focused, scheduled routine will benefit you and your startup.
Know your Unique Selling Point (USP)
Why is it so difficult for a young startup to identify its unique selling proposition (USP)? Founders will diligently work on their software program to make it the best, but fail to tell the world why their version is better than the competition. I've seen startups try to explain what their USP is on a website in such a subtle way that it's lost to the reader. You need to shout your uniqueness to the world.
Learn when to say NO!
The world is full of nice guys but there is a time when you have to say, "No!" You need to say no to hiring your best friend's sibling who isn't really qualified for the position, and you certainly need to say no to your marketing manager's million-dollar budget if your sales are barely covering your burn rate. The reason you are the CEO is that you're responsible for making the right decisions at the right time.
Trust Your Gut
How many times have we been told to "trust your gut" when making a decision? Unless you're an inexperienced, naïve soul without a clue, trusting your intuition to make a major decision makes a lot of sense. If you questioned every decision that needed to be made daily, you would be in a lot of trouble, but trust your gut for the big ones. It doesn't hurt to have a trusted confidant or a mentor to run things by, but you need to be confident in your own decision-making.
The Founder sets the tone for everyone else
You, as the founder, set the tone of the company for everyone. It comes down to not only what you expect from everyone, but also what you will tolerate from them. Shark Tank's Kevin O'Leary once said he wouldn't negotiate a deal unless the guy is wearing a tie. He's a crazy guy for sure but it makes sense that people have standards. The founder who demands people to be on time for meetings, but then is tardy himself, is not doing himself any favors. Creating a value based organization, setting processes in place and following through on everything will be a positive influence to your employees.
Ask for help when you need it
Asking for help when you need it is one of my stand-alone tips for all my clients. I've worked with the lone wolf founder and think that personality has no place leading an organization. We all have issues, problems on which we need counsel, and having that person, team or outsider from whom to seek advice is absolutely a necessity.
You can't be a part-time entrepreneur
There's no place for a part-time entrepreneur in your business. I used to laugh at this entrepreneur wannabe who worked on his startup all week then worked at Starbucks on the weekend. What? He claimed he made note of their systems for his own business but really he was just afraid of jumping in the deep water. I told him, for every day he worked somewhere else, he was putting his company back three days. I can't even begin to ponder the effort it took to work that many hours without any down time.
Pay Yourself First
When I was a commercial photographer, some months were tough. Paying the bills often left me with little for myself. I will never forget going in to pay my photo processor his latest invoice of $10k. It nearly killed me to write the check as my receivables weren't payable to me for another two weeks. The kindly proprietor's wife saw my angst, I presumed, because she asked how business was doing. I told her it was a little tight – an understatement to say the least. She said, "You know you always need to pay yourself first," and then told me to pay her half of what I owed. I'll never forget her tip and generosity.
Scalability
If your business is not scalable, you might as well run a grocery store. There's nothing wrong with a grocery store but it doesn't lend itself very well to expansion. When my colleagues and I are looking at startups in which to invest, the scalability factor is right up there next to global demand and management.
You Must Have Fun
OMG, then there is the fun factor. When I collected a regular paycheck way back many years ago, I considered it drudgery at best because I wasn't doing what I enjoyed. When I start my business day, I don't feel like it is a chore or a place to stay for eight hours to collect a check. If I don't have fun in my business, if I don't enjoy the many personal interactions I have every day and the unique opportunities I see, then the business is not for me. I have started businesses where it felt like it was a challenge to get out of bed in the morning to go to the office. Those companies that didn't give me the fun aspect were soon left behind for something that did fulfill what I needed.
It seems funny to me that I placed fun at the bottom of my list when it means so much to me. My close friends are entrepreneurs, and I don't think any of them are willing to retire from their businesses. Sure, they are financially secure and don't need to work, but we all feel that we are giving something to society that is worthwhile. We give back when we can or pay it forward and mentor other entrepreneurs for enjoyment. Heck, some of us even teach others how to run successful startups.
It's what we have fun doing!
Gary is CEO of Bizzo Management Group Inc. in Vancouver. He has mentored over 1000 business leaders, investors and entrepreneurs. London-based Richtopia placed Bizzo on the Top 100 Global Influencers in the World for 2018. He is an Adjunct Professor of Integrated Marketing at the New York Institute of Technology, MBA School of Management (Vancouver Campus).