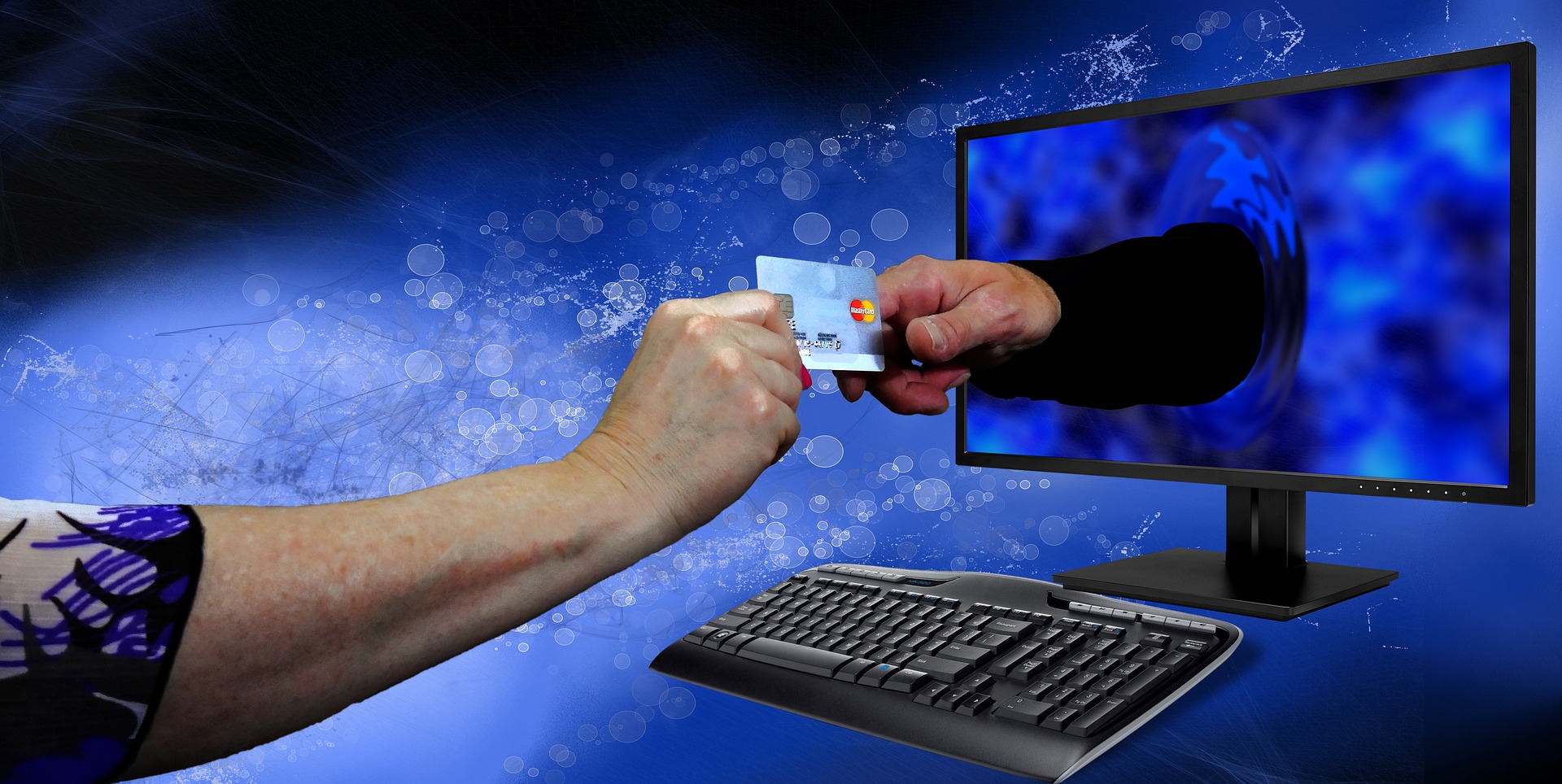 Image: Bruno Glätsch, Pixabay
I know a lot of people who envision a business of their own but don't either know how, think of it as an alternative to a brick and mortar business or don't have the time to devote to running it. They want to let it run itself.
The online marketplace is opening the door to an entirely new entrepreneur. They're keeping their day job but are creating an online source of revenue that will augment what they earn. It makes sense to have a secondary business for many reasons including residual income, security and more disposable cash.
There's a plethora of advisors out there to help you create and define your online enterprise, and the models are myriad. The premise is easy: you are simply bringing supply and demand together on a platform that never sleeps.
My buddy sold short research papers on the craziest topics many years ago that earned him a few dollars every hour of the day. He wrote on "How to get rid of cockroaches" and while we were having a beer in a pub his sales notification bell kept going off on his phone indicating a purchase – seriously?
You must admit online sales seem easy. After all, you usually don't require inventory, you can forget manufacturing and you earn money instantly. Your inventory is drop shipped from the manufacturer to Amazon without you even seeing it and PayPal manages the purchase and even deposits the money in your bank – cool!
There are unbelievably ingenious methods to sell products and services. Some of my students are from India. One told me of a restaurant in Gurgaon, India, that charges you for your time, not for the food! Ok, so it's not online but the idea is curious. You pay roughly 22 cents a minute to eat from a buffet. The buffet comprising Italian, Indian and Chinese cuisine and your time starts the moment you pick up the plate. Once you're done, you raise your hand to stop the timer and a check arrives with a charge for the number of minutes you spent eating.
RELX RELX, fka Reed Elsevier, is a global provider of information and analytics for professional and business costumers across industries. RELX's business is in scientific journals. They print them on a weekly and monthly basis and the subscribers have to pay for getting access to the latest ongoing researches in various industries. Academics upload their work for free, peers edit the work online and Elsevier sells it back to the schools and universities it came from. The government funds most of the research, pays for the salaries of those who are involved in checking the quality of the research and then buys most of the published product – pure genius!
Ok, so there are very creative minds out there however there are many business models that you can use yourself. Why reinvent the wheel?
Some of the more typical methods to sell online:
– Sell products
– Sell services
– Pay per product use
– Pay per service use
– Subscription
– Freemium
– Ads
– Donation
– Opensource
– Multi-side platforms
– Sell virtual goods
So, you setup a website or use someone else's and you sell your products or service online. It might be your own handcrafted goods or your personal services. You can sell handicrafts at Etsy or your services through AngiesList. You control everything from the price to the delivery. I've seen many people earn crazy amounts of money by being an Amazon AMZN affiliate.
Pay-per-use works well when the service can be effectively metered. Zipcar, the Avis CAR subsidiary, Modo and Car2Go offer car-sharing for people who use a car occasionally effectively disrupting the auto sales industry where the price is aligned with use. You just have to look at Netflix NFLX to see how pay-per-view has enabled the shift from standard broadcast technology to multiple cable channels. For SaaS companies, the shift to cloud-based computing models has been a godsend. It drives me crazy because we used to use our programs for years after purchasing them. Now we have to pay monthly to use them.
Subscriptions have been with us for decades and we're used to it. The customer is already sold on the idea of subscription purchasing so it's an easy sell. I guess pay-per-use is partly a subscription but so is your newsletter, your educational blog and any information-based platform to which you can get people to subscribe.
Who doesn't love the Freemium model? When Hotmail first appeared this model was a surprise. Like many, I feel if you have a kick ass product that is delivering value, charge for it. Freemium is an exceptional method of going viral as long as it is a great product or service, and you can convert it to a revenue model before you go broke. Skype is a great example of this although I am at a loss how they make money.
Well Facebook FB made the case for creating a platform, giving it away for free, building up a massive following then using the people to push advertising as a revenue generator. Just in case you are skeptical about this revenue model, Facebook's mobile ad business grew 36.1% during the quarter to $15.475 billion from $11.373 billion a year earlier.
Creating a business model based on donations is sketchy at best. I know people make millions from crowdfunding and there are cases of "causes" generating incredible monies but the normal donation site gets little revenue. I was pitched by a crowdfunding "expert" who wanted to manage a campaign for me. When I asked her how many campaigns she had done over the years she told me she managed two dozen or more. How many reached their goal – none!
Open source projects are generally developed within communities of enthusiastic programmers who often voluntarily contribute their time at RedHat RHT.
The developers of Linux are considered to be worth $1 billion. Sure they give the product away, and that's the rationale why developers work for free to develop it, but there are revenue-generating features of open-source. They give away the software but support and enterprise solutions are costly.
A two-sided market, also called a multi-side platform, is an intermediary economic platform having two distinct user groups that provide each other with network benefits (Wikipedia). Great examples of this are LinkedIn LNKD and eBay EBAY.
Two-sided markets are also useful in explaining many free pricing or Freemium strategies where one user group gets free use of the platform in order to attract the other user group.
If you're a gamer you will know about virtual goods. Each day, thousands of transactions take place via markets such as eBay for virtual swords, currency, or clothing across a multitude of virtual world environments. If you can create a cool game, give it away to massive crowds of young people you can make a killing getting them to pay a small amount for rewards.
Virtual goods – hmm! You use hard currency to purchase virtual currency (Bitcoin) to buy virtual goods that leaves you nothing in the end. I guess that's entertainment.
While I purchase almost everything online, I prefer my company to be on solid footing on solid ground, so I can interact with my clients personally versus having just an online presence. But then again, I do sell my books on Amazon.
Bizzo is CEO of Bizzo Management Group Inc.and Bizzo Integrated Marketing Corp. in Vancouver. London-based Richtopia placed Bizzo on the Top 100 Global Influencers in the World for 2018. He is an Adjunct Professor of Integrated Marketing at the New York Institute of Technology, MBA School of Management (Vancouver Campus).