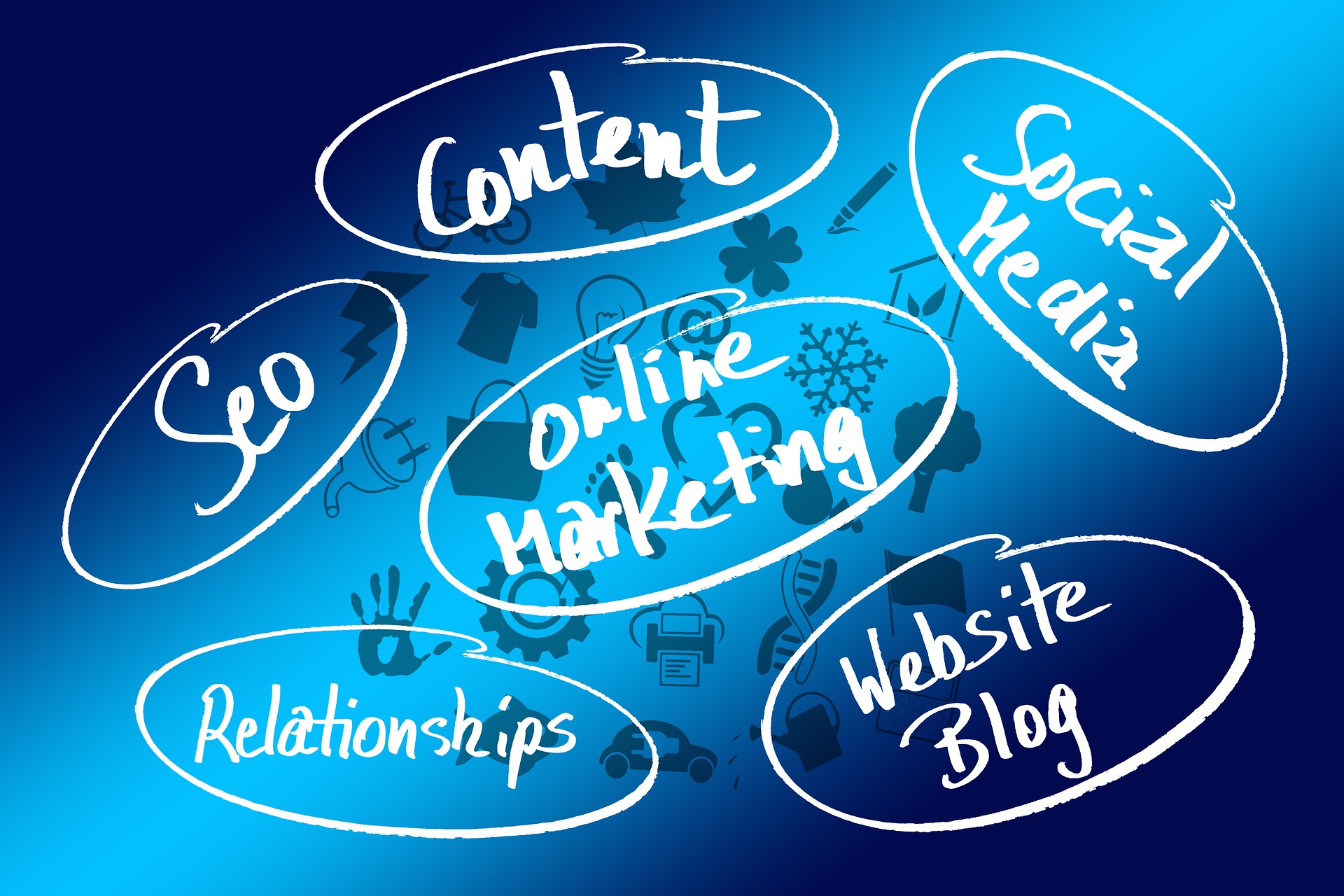 The more I connect with founders and CEO's the more frustrated I am when I look at their website and digital marketing strategy. It's not all right just to have your web guy add an SEO plugin to your WordPress template.
What is the main goal of your website? Is it to "get the word out there" about your company (brand awareness), is it to capture an email address for some future event or plan you haven't formulated yet or is it to sell your products or services online?
Don't feel depressed if you've not gotten this far. If you have no clear-cut strategy, fear not because your competition probably doesn't have a strategy either.
There are several strategies that combined will earn you customers and dollars:
Dynamic website
Content is king
Benefits versus features
Conversion elements
Google analytics
Online chat, email forms and call tracking
Shopping carts
SEO
Google ads
Social media
Email marketing
If you have any marketing strategy at all, you know your demographics and the pain points your product is designed to help your customers. You do know the problem you are trying to solve, right?
Assuming the above, you need a dynamic website, designed by professionals, focused on your defined audience and giving them a reason why they should buy from you. If you're not solving a problem they have, they won't be buying anytime soon. You can still use that template you've seen. Just have it modified to suit your business by people who know what they're doing. Your accounts receivable person won't do!
By a dynamic website, I mean one that is changing. Typically, incorporating a blog into the structure of the site does this. This draws people to you, gives them a reason to return and shows people your professional approach to the answers they seek.
Remember the old days of reading a local newspaper? Often you'd see Bob Smith writing about "how to invest in the markets" followed by his contact info at the bottom. It was not a sales pitch; it was advice. This creates trust in the mind of the reader that you know what you are talking about, and you are a resource should they need your kind of advice.
Content is king! It's one of those clichéd but stand alone important issues one needs to embrace. Remember retailers saying "location, location, location?" It's the same thing.
Again find competent wordsmiths to write all of your content for everything from your newsletters, landing pages to your website. Writers do not give you a website with typos and unimaginative copy. A writer friend who does a lot of government work told me that the government employs writers to build content at the grade 6 level –that's a 12-year old's comprehension level!
It makes sense but how many sites do you go to that are non-comprehensible with overdone verbiage and scientific terms when simplicity would get the point across?
Landing pages are particularly troublesome to write correctly. They are either too long or drive the reader crazy with the not so subtle pressure sales. Landing pages are "crafted" to fit the reader and get what you want from them. The landing page is your "call to action" – your sales pitch; and it had better be good.
Your website needs to show the potential customer the benefits of working with you or buying that product, not the features. People are too focused on telling the reader everything about the product without explaining how it will make you feel, reduce stress or earn you more money.
Conversion elements on your website are those paragraphs, words and phrases that are designed to make people sign up for that free trial, buy an offer or request a consultation. At the very least, you need to have a strategy to capture their email so you can try again later. So, how do you know if your strategy and content is working? It needs to be tracked by Google Analytics so you can see what is driving your web results and what's not working. With analytics, it's easy for you to retarget a page or offer.
I've had horrendous issues with contacting my Internet provider until I found the "chat" feature worked faster and better to resolve an issue. Online chat, email forms and call tracking are excellent tools to add to your website. According to Zendesk (2016) 93% of people feel good about text chatting with an employee online. Call tracking gives you a sense of when the most calls are coming in and from where, so you can modify your content if needed.
Shopping carts are still the online retailers' friend, but you have to make them user friendly. The user experience must be flawless. I love Amazon because I can monitor, track, analyze and even cancel my orders seamlessly with little effort. I bought shoes online a month ago from another retailer and had to return them but could not figure out how to do it through the website – I guess they planned the site that way. That's bad planning, and I'm not likely to shop there again.
If your website is a few years old, your SEO (search engine optimization) is most likely giving you problems. It's not working for you. The search algorithms are regularly changed and improved, and unless you keep on top of it you will always be relegated to page five or worse on a Google search. Productive SEO requires a strong architecture to your website with a well thought out plan and focus. SEO will speed up the loading of your pages. That is always a plus but without excellent content it may not be effective.
As part of your SEO you need to address the trust factor. You may have seen https in front of website URLs. HTTPS (Hyper Text Transfer Protocol Secure) appears in the URL when a website is secured by an SSL certificate. It tells people that you are a secure website and can be trusted.
A good SEO strategy will probably take 4-6 months to see dynamic results in your sales calls. Yikes – that long? Yes but there is a solution!
Google Ads is the solution to organic search through SEO. This is part of the digital strategy that is not actually on your webpage. It's pretty much immediate once you have your demographics and script figured out. Is the ad a passive or aggressive call to action? Does the ad just sit there and do nothing but cost you money, or does it earn you money?
I spoke to an auto glass client the other day who told me he gets calls every day since the ads started. Funny thing is most come at 7-8am. I guess that's when people go to their car to go to work and find a smashed window. We knew that, so we had targeted his ads for early morning.
Google ads are great because you can target your audience with the budget you can afford. We have clients who spend anywhere from $30-100/day and get results.
Social media and email marketing are the other two "off-site" strategies you need to develop to augment your overall company health online. Social media is your brand awareness tool and is used to drive traffic to your site. If you have strong SEO, social media and ads running, people will go to your website. Period. Email marketing is accomplished using tools like Mail Chimp to direct pre-written emails to a selected database or mailing list. It's managed, has statistical analysis to determine its effectiveness and it's free. Again, email marketing hinges on the content you put out.
It's a simple statement but will make or break your startup – "Put money and effort into your online presence and create digital marketing strategies that will work for your particular business." It really isn't rocket science!
Our mantra is, "Call us for your digital strategy before your competition does."
Gary is CEO of Bizzo Management Group Inc. and Bizzo Integrated Marketing Corp. in Vancouver. London-based Richtopia placed Bizzo on the Top 100 Global Influencers in the World for 2018. He is an Adjunct Professor of Integrated Marketing & Consumer Behavior at the New York Institute of Technology, MBA School of Management (Vancouver Campus).
Equities Contributor: Gary Bizzo
Source: Equities News