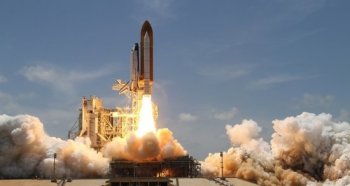 Small-cap mining stocks have been on quite the upswing lately and look to finally be rewarding patient investors, thanks in part to the weakening dollar and Morgan Stanley's ($MS) improved outlook on the sector.
Due to a rough macro environment, the mining sector has recently been outshined by more exciting groups like the alternative energy or tech sectors. Then again, if the stocks are performing well, there is really no argument for a sound-minded investor to neglect this group if they're looking to add value to their portfolio. For many investors, the search for quality small-cap mining stocks in analogous to a pioneer panning for gold in the olden days of the gold rush, sifting through countless empty streams in order to find a worthwhile spot to stake his claim. While the work is certainly not easy, the rewards for those that succeed are well worth it.
Personally, I like to focus on companies with current operations in precious-metal producing mines by taking a quick look at the financial statements of the companies. Next, I move on to stocks with liquidity, which enables you to move in and out of your positions with ease, instead of getting stuck in a torrential downswing when they inevitably happen.
Finally, it's vital to really understand these companies as much as you can. So go right to the source and participate in quarterly conference calls to get a review of how the company started, what happened, and how they are doing today. This will also give you a good idea of what type of growth to expect over the next quarter and fiscal year.
When I say participate, I do not mean just dialing the number and sitting on the line like a bird on a wire; this is your hard-earned money, so act like it, and put hard, well thought out questions in the queue for management to address directly. Basically…do your research and USE IT!
For starters, I have filtered through the mining stocks with the most positive performance over the past month that are trading at a market cap of $2 billion or under. This is by no means a recommendation for any of these stocks, but should serve as a good starting point for those looking for opportunities to add to their watch list.
New Gold ($NGD)
New Gold is up 37% for the month at $2.95 per share, and has a market cap of $1.49 billion. Founded in 1989 and headquartered in Vancouver, Canada, New Gold is a gold mining company with operating properties in Canada, the United States, Australia and Mexico.
---
---
DISCLOSURE: The views and opinions expressed in this article are those of the authors, and do not represent the views of equities.com. Readers should not consider statements made by the author as formal recommendations and should consult their financial advisor before making any investment decisions. To read our full disclosure, please go to: http://www.equities.com/disclaimer