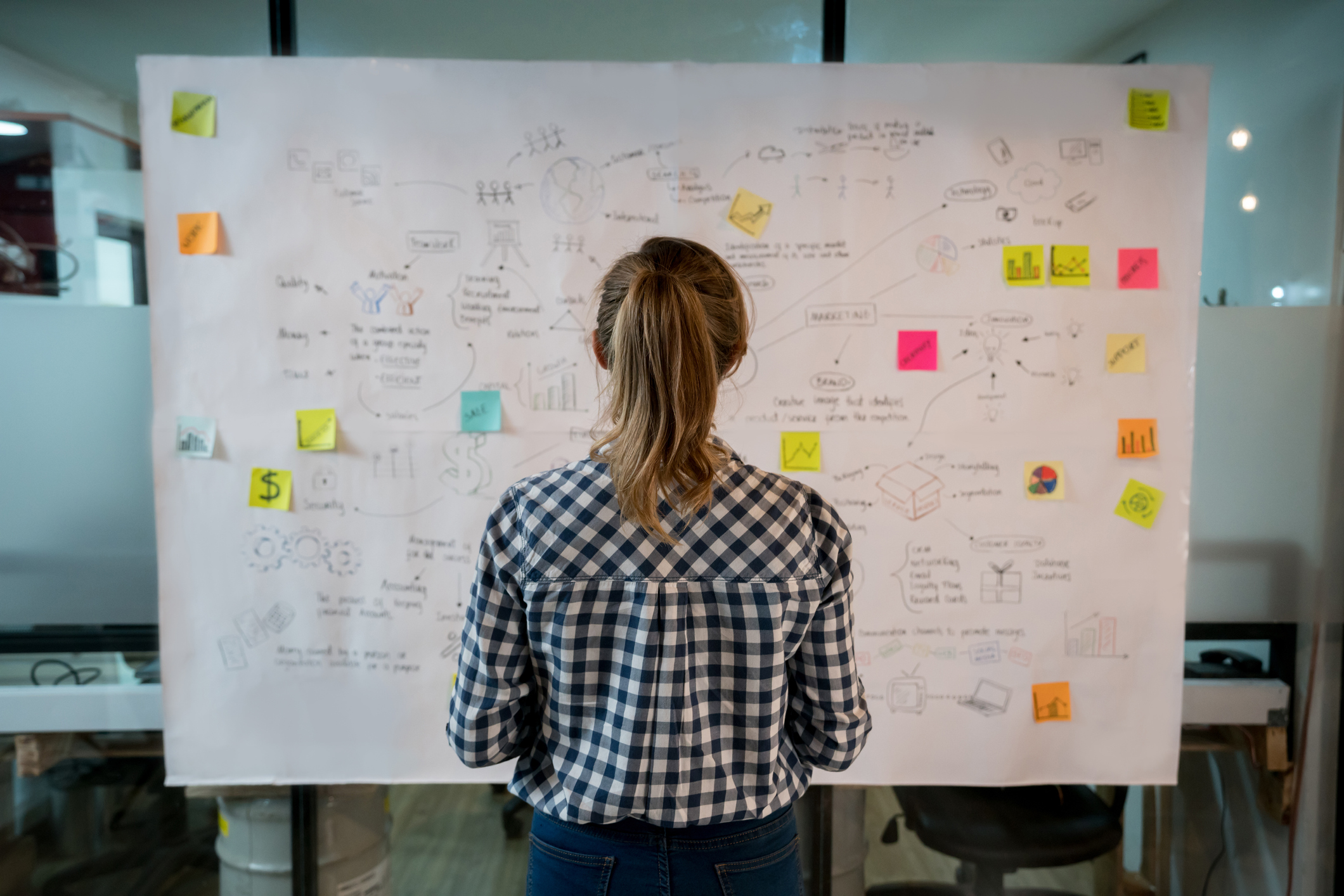 Image: iStock.com/andresr
The three most asked questions I get from young entrepreneurs are:
"How do I start a business?"
"What's your best advice for me?"
"Will you mentor me?"
Hmmm, the first two are monumental questions that cannot and should not be answered with a quick answer, while the last question begs for a series of questions to the newbie.
The first two questions require market research, a list of assumptions and certainly a litany of possible answers. If you ask a seasoned entrepreneur, you will get a few common pieces of advice and a whole lot more advice that mainly comes from their area of expertise.
Obviously, a founder with an accounting background will go on and on about financial controls, systems and tax issues while the marketing guy will talk about having enough money for the launch, demographics and how to use consumer behavior to define your marketing campaign. It's all important in the scheme of things but sure to inundate the new CEO with too much information.
So, my top ten pieces of advice for a new startup CEO:
Research the market
Set goals and priorities
Find quality people
Know when to go to investors
Know when to quit your job
Document all of your services
Review all relevant technology on a continuing basis
Know your customer (KYC)
Know your competition
Take baby steps
My original list of over a hundred looked like the plan for a book. Heck, as a matter of fact, a book on startups is on the way. I'll have it out by Christmas!
Researching the market is complex, daunting, all-important but doable given our online access to resources. If you don't know what people want, how to give it to them, what people are paying and where to find your customers, you need to seriously think about staying in your day job.
Goals and priorities come out of a lean canvas or a business plan that you have painstakingly created prior to telling the first person what you are about to do. It's like what my wife asks me when we are planning a road trip – where's the map? When she asked me the first time and I told her I would "wing it." I should have been prepared for the advice that ensued. Your business needs actionable goals and some sort of system to take it to fruition.
Assuming you have a viable idea that is scalable, and all the other necessary pieces that go into that, my most often given advice is to surround yourself with good people. You can't pull off a startup by yourself, so you better find help. Quality people close to your goals will continue your legacy when they top-down train others on how to run your company. Call it planning for the future.
Many entrepreneurs want to run off to an investor pool from the get-go. It's foolhardy! Know when to look for and acquire investors. Build what you can with what you have, sell your product and reinvest revenues in your startup. Go to your friends and family to raise needed money but stay away from venture capitalists until it's the perfect time, meaning when you have a minimal viable product, it's selling or you need money for an overdue expansion. When you do court investors please work with someone you like and respect!
When should I quit my job? If you're trying to mitigate risk to you and your family by keeping your job while trying to run a startup you're on a foolish mission. The startup needs you to manage it more than the hour a day you'll have left over from your corporate job you've been dying to get out of for years. I won't work with anyone who is still in their 9 to 5 job while doing a startup.
Documenting everything your company does may sound silly but if you think about it, you need to know who is responsible for each service and how to support them.
Keeping up with all current technology makes a lot of sense. You've got to be on the lookout for company damaging tech that could change the way you do business. It's also important to find technology that will streamline of enhance your business.
In the finance and investment community KYC (know your customer) is a compliance issue but to the startup CEO it's not compliance; it's survival. If you've developed a product that no one wants, you are toast. You need to know everything about your customer, from how they interact with the product, what behaviors lead them to the purchase, what the psychological and cultural attributes are that they use to make a buying decision and many more. It sounds like rocket science understanding consumer behavior, and it is indeed a science. It's all about statistics, analytics and buying patterns.
Knowing your competition is critical to your success. Sun Tzu, in The Art of War, points out that to be successful in battle, one must know the enemy. Business is war on a different level. Know all of your competition, how they work and how to offer something better.
How do you deal with NDAs, option pools, advisory board compensation, etc? Don't worry about that stuff. NDAs make you look like an amateur to an investor, and the rest is a discussion down the road when your business cries out for structure, advice and expansion. Take baby steps!
And lets not forget that third question about a mentor. Get one! Before I engage with an entrepreneur as a mentor, I get to know the person and the company in that order. I need to know what makes the founder tick and what are the short and long-term goals. I need to know the person's shortcomings and the expectations of me.
I ask my IT guy when I want to buy a new computer. Why would I risk my business by not asking for professional help?
Gary is CEO of Bizzo Management Group Inc.and Bizzo Integrated Marketing Corp. in Vancouver. London-based Richtopia placed Bizzo on the Top 100 Global Influencers in the World for 2018. He is an Adjunct Professor of Integrated Marketing at the New York Institute of Technology, MBA School of Management (Vancouver Campus).
Equities Contributor: Gary Bizzo
Source: Equities News