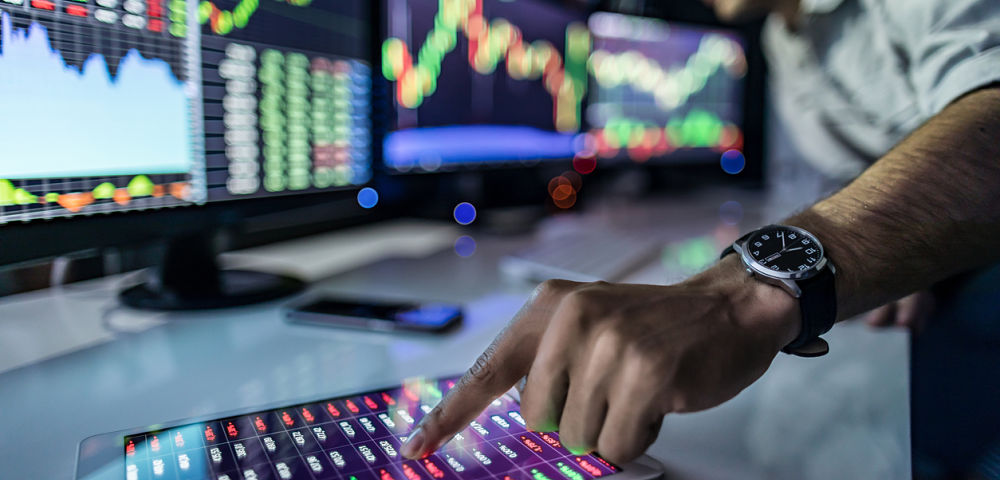 Over the past few years, the number of Forex brokers has been increasing rapidly. The Forex market is now more competitive than ever before and finding the best Forex broker can be a task. This post has listed the top 10 factors you should consider when choosing a Forex broker;
1. Credibility
This is arguably the most important factor you have to consider before investing your money with any Forex broker. You don't want to invest your money with a broker that is not honest and has not fulfilled all the necessary regulation requirements. Proper regulation ensures that a Forex broker is sufficiently capitalized in case of trading losses, maintains acceptable dealing practices, and they can keep your money in segregated and secure accounts.
Choose an adequately regulated broker with a clean regulatory history. Often, Forex brokers display a list of their regulators and their registration numbers (which you can verify on the regulators' websites). Here is list of regulatory agencies in some countries;
In the U.S: NFA and CFTC (the National Futures Association and Commodity Futures Trading Commission respectively)
In the U.K: FCA and PRA (Financial Conduct Authority, and Prudential Regulation Authority)
In Canada: AMF
In Japan: FSA, the Financial Services Authority
2. Personal Data Security

You realize that when you partner with a broker, during the registration process, you have to provide crucial personal information which includes bank accounts information, your credit cards information, and passport information, copies of your utility bills, etc.
If a Forex broker's internet connections are not secure, personal financial data of customers can easily be stolen. For instance, in October 2015, FXCM was hacked, and there were unauthorized transfers from customers' accounts.
Therefore, your broker should have reliable data security. Many reliable brokers often install SSL encryption (SSL) to ensure personal information does not get to the wrong recipients. Also, good brokers install two-factor authentication software like Etrade which requires a username, password, and a unique randomly generated code. Such software is hard to hack.
Again, a reliable broker should have a clause in their privacy policy which guarantees that your private data won't be sold to third parties.
3. Platform for Trading

Based FX Daily Report, The best Forex broker offers a platform that will be quick, stable, and easy to use for Forex trading. It is vital to check the trading platform of a broker before partnering with them especially if you are a newbie trader.
Look at the charting tools available, whether or not the news feed will be free, and if there is enough information provided which allows customers to trade comfortably and confidently.
4. Execution
Find a broker with excellent trade execution practices to have your trades filled timely and at the best rates. In normal market conditions, there is no reason for a broker not to fill your trades very close to, or at the market prices you see just before you click buy or sell.
For, example, with a reliable internet connection, when you click to buy, say, EUR/USD for 1.3000, you should be filled at the same price or within just micro-pips of it. The speed of trade execution is critical, and this is the reason you should choose a broker with excellent trade execution practices.
5. Product Coverage

These days it is possible to trade multiple currencies with a Forex broker. The best Forex broker allows customers access to most areas of the markets with even one Forex account. Also, some brokers provide trades on minor and major currency pairs, precious metals, single stocks, commodities, ETFs, stock indices, bitcoin, trade currency, and bonds.
However, note that the coverage depth is not always the same even if a broker offers broad coverage of various markets. For instance, Forex.com, XM, and Easy Markets provide stock indices but they don't, provide single stocks. Pay attention to a broker's product coverage before settling on them, especially if you want to trade more than Forex.
6. Trading Styles

Pick you Forex broker based on the trading style that favors you. For instance, if you are a short-term trader that is interested in Scalping, select a broker that allows scalping and offers a Currenex account. A Currenex account has low spreads, and it uses institutional grade software.
If however, you are a discretionary trader, choose a broker that offers good information that is related to technical and fundamental analyses. If you are doing part-time trading, find a broker that will provide automated strategies to help you trade suitably even when busy.
In case you like using algorithmic trade methods, you have to use VPs servers that will enable trading even when there is internet disconnection. The best Forex broker employs skilled professionals to offer account management services to customers with managed accounts.
7. Trading Account Options

Brokers have varying trading options which include terms of service, methods of trading, minimum deposit amounts, etc. To start a trading account, some brokers demand low deposits, say, $5, while others demand a minimum $100. It is important to mention here that the number of products and facilities offered often depends on the minimum amount you will deposit. For more substantial deposits, the terms are usually more relaxed.
It is advisable to have your account made up of your home nation's currency. This way, you don't need to change when you open your account. Again, in case you use a different currency, and it falls with respect to your nation's currency, you may lose a lot of money.
Some brokers offer USD as the only base currency while others offer a variety of currencies for customers to choose. Again, bear in mind that the lot to be traded usually varies depending on the type of your account. However, many entry-level accounts provide 1000 currency units worth of lot size.
8. Customer Service

Brokers are not always perfect. Occasionally, you may experience problems with, say, your account and you will need to communicate with your broker. The best Forex broker will offer excellent customer service at whatever time and in various languages.
9. Trading Tools and Educational Resources

The best Forex broker will offer a combination such educational materials as ebooks, articles, e-courses, webinars, seminars, and videos. The quality of these resources may vary from broker to broker. Certain brokers also offer some exclusive benefits to customers with higher tier accounts.
10. Trading and Transaction Costs

Trading and transaction costs can impact profitability significantly. As a trader, you will pay such transaction costs as commissions, spreads, and other miscellaneous fees every time you enter trades. It is, therefore, advisable to look for a broker that provides the cheapest transaction and trading costs. Do not, however, prioritize low costs at the expense of security and reliability.
While this list is not exhaustive, the factors listed are some of the best pointers you can use to get the best Forex broker out there.