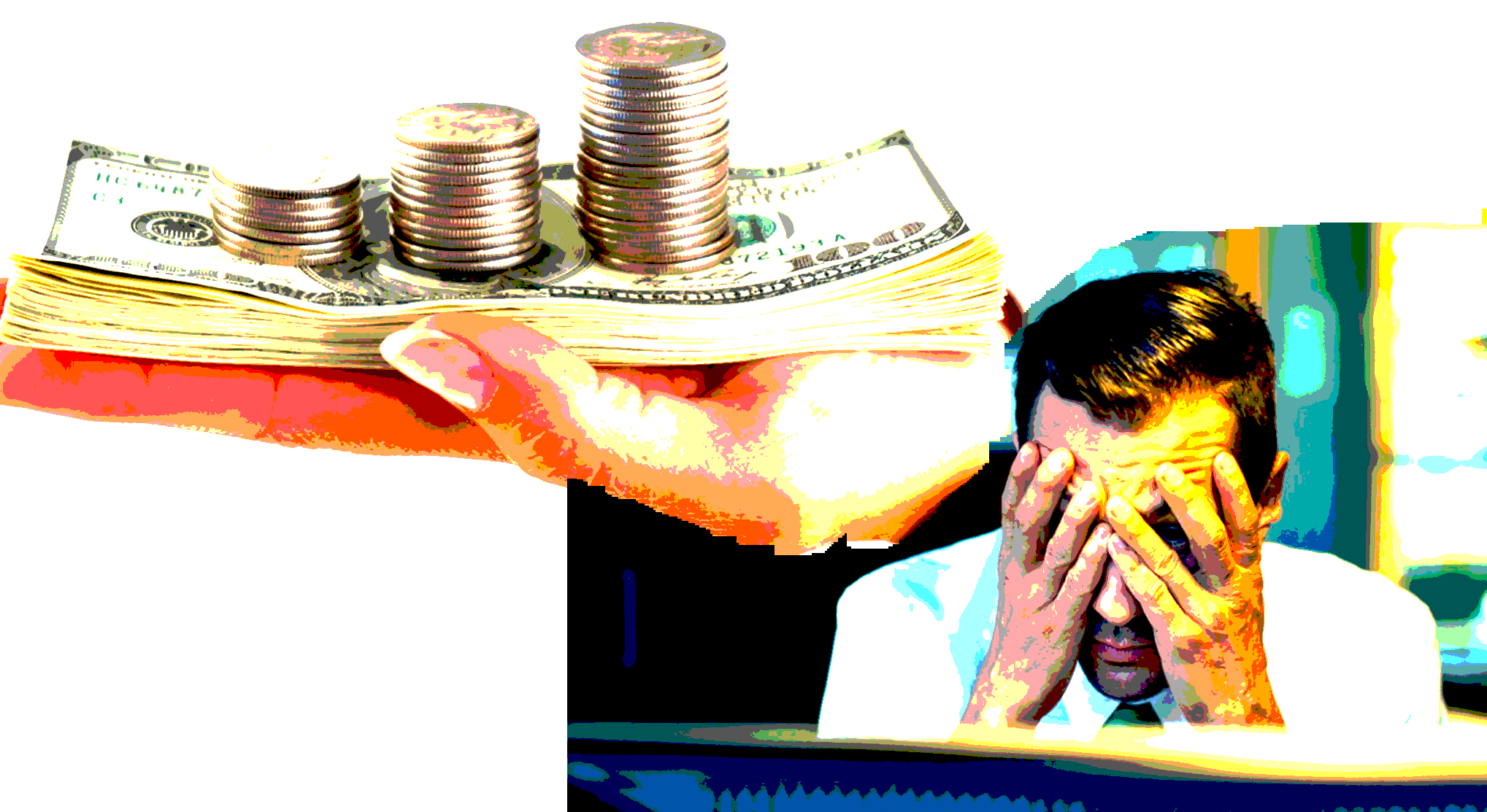 I read Robert Kiyosaki's Rich Dad Poor Dad for the first time in 2007. After that, I have read a lot of good books that dealt with the issue of finance. I have equally attended a good number of seminars that have helped me understand better how money works.
Unfortunately, in spite of all I had learned, there are still vital lessons I had to learn the hard way. And it took my incurring losses worth a couple of thousands of dollars in some cases, for me to learn the lessons life was trying to teach me.
That shouldn't be your story. Reading this will help you learn from my own experience, so you wouldn't have to learn these lessons the way I learned them.
Here are the 10 financial lessons life taught me the hard way:
Don't invest in something just because everyone else is doing so.
Back in January 2008, it seemed there was a stock market craze going on. Everyone was talking about buying shares. And it just seemed that if you weren't investing in the stock market, then you are the biggest financial dummy.
I bought into it. And without doing any due diligence, I invested all my savings at the time in it. I didn't know Jack about the stock market, but I was told that if I put a certain amount of money in it, it would appreciate over time, and quickly too.
Few months later, there was a global economic meltdown which affected the stock market. Let's just say that the value of my stock became less than $1 within the twinkle of an eye.
Take home: If you must invest, do your due diligence.
Never invest in a business you don't understand.
Just before I graduated from the university, someone told me about Forex. It sounded great, but I didn't want to start trading it back then. Undeterred, the young man worked out a plan where I would give him some money and he would trade and give me a 12.5% ROI every month.
I gave him the money. One month later, the man was nowhere to be found. Once again, all my savings went down the drain.
Take home: If you don't understand how it works, don't invest.
Your Business Finance is different from your personal finance
When I started my first business in 2013, I found it impossible to separate my personal finance from my business finance. I didn't place myself on a salary. And I always dipped my hand into the business to meet pressing needs. Soon enough, I reaped the result of the seed I was sowing: the business collapsed.
Take home: If you start a business, place yourself on a salary, and stick to it.
You cannot meet everyone's needs
When I started making money from my first online business, I felt as if my mission on earth was to give to everyone that had a need. I gave to the point of being broke on many occasions, until I learned in a financial seminar that it is not my responsibility to take care of everyone.
Take home: Make a budget for giving, and stick to it. Don't allow people's financial irresponsibility to become your burden.
Stop lending out money you can't write off.
As I write this, I have a couple of relationships that have gone sour because I lent out money. To avoid all that, I no longer lend out money that I am not willing to write off.
If it seems too good to be true, it probably is.
I heard about MMM for the first time in July 2016. It looked fishy. All I needed was to pay in an amount of money, and in 30 days' time, I would receive my capital plus a 30% increase.
Too good to be true.
Few months later, thousands of people celebrated their Christmas broke, and in tears, because MMM had crashed.
Enough said.
The art of budgeting can save or mar you
I remember when I made my first payoneer withdrawal in January 2016. I went crazy. I literally went on a shopping spree. It was the first 'real money' I ever made. Two weeks later however, I was broke to my last $10. I didn't need anyone to advise me to learn the art of budgeting.
Budgeting simply means, "making sure that you're spending less than you're earning and planning for both the short and long term."
I have always known about compound interest. But I got to hear about it first hand from a friend sometime in 2017. And the knowledge was so profound that I wondered why I never heard about it two years earlier. Presently, I invest in a particular mutual fund. And the prospect of having my money increase at that rate is simply spectacular.
Don't be too busy to compare before you pay
I have had to hire the service of a lawyer and estate surveyor many times in the past, especially because of my interest in real estate. The first lawyer I was introduced to asked for a particular fee. It sounded justifiable. But just before I made the payment, I decided to ask around. And I saw that I could get the same service for a more affordable amount. This saved me a couple of hundreds of dollars.
Never borrow money to buy a liability.
Simply put, a liability is anything that takes money out of your pocket. I have made a couple of mistakes in this regard and learned my lessons too. After that, I made a decision never to borrow unless it is for a business in which I am sure of getting a good ROI.