Financial Myths: ​Looking for the Fastball, Got the Curve Ball — Part III
Michael McTague Follow |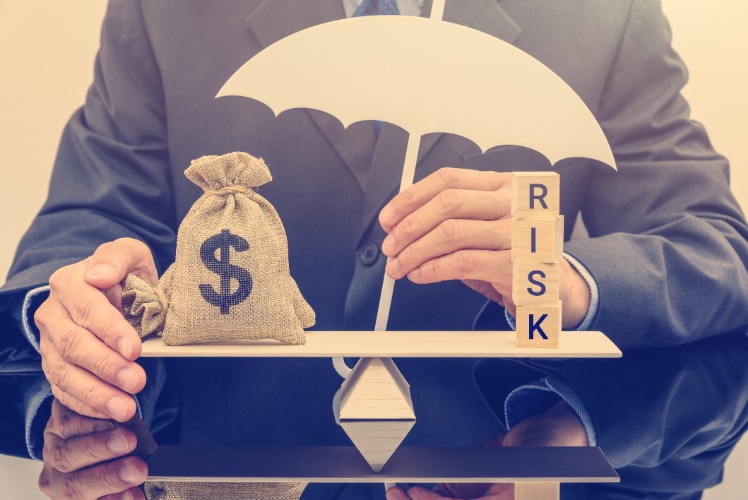 Image: iStock.com/William_Potter
Part I of this series on municipal bonds examined the massive scope and attractiveness of municipal bonds, while part II focused on the relative strength of issuers.

A balanced portfolio remains the best defense against risk. Municipal bonds belong in the mix. The traditional breakdown opts for 60% stocks, 40% bonds. With so many fixed-income issues from which to choose, investors can look for the safest vehicles, which run from 2% downward in coupon rate. Issues yielding above 5% coupon rate are fewer and require a careful look. Timing is a key consideration. Looking at early investment results for 2019, municipals look intact. Over the last few months, bonds performed well against equities. In this third entry of "Looking for the Fastball, Got the Curve Ball," the steady muni returns shine when investors worry about a repeat of the second half of 2018.

Are Unrated Bonds Worth the Effort?
The series also offers insight into how to avoid riskier situations and how to search out the bonds that stand on firmer ground. Investors hunger for high, predictable returns. Unrated bonds offer bigger returns. The hulking question presses investors: How likely is the risk? Trust the market to hook a higher return to a huge risk. The real noodling comes down to a search for basis points. Fifty basis points here, fifty there, add up to real gains over a couple of years. The ultimate risks — default or bankruptcy — frustrate many who possess the cash to sweeten their portfolios.
There is a long way between Detroit and Atlantic City and a slight risk of default. Just how long is the way? A study of 2017 defaults published by Standard & Poor's shows that while charter schools, health care and higher education slumped, pounded by more downgrades than upgrades, states, local governments and utilities fared better, achieving more upgrades than downgrades. Note that a downgrade is not a default, and the stronger national economy featuring higher employment and salaries and consumer willingness to spend buoys up the taxing power of states and local governments. Robust economic health flows through corporate taxes, sales taxes and property taxes. By contrast, spiraling health care costs and political opposition stymie medical concerns and charter school expansion.
Short of default, the relative credit worthiness of the states remains a key consideration. According to mercatus.org, five states excel in credit worthiness: Nebraska, South Dakota, Tennessee, Florida, and Oklahoma, in that order. We saw in part I of this series that Florida has been quiet in its borrowing compared to the other large population states. This bears watching since Florida is a major retirement destination and its population has ballooned over the years. Not surprisingly, according to ballotpedia.org, Florida ranks forty-fifth in state debt per capita. Besides Illinois, four other states are at the bottom of the list: Kentucky, Massachusetts, New Jersey and Connecticut. New Jersey also suffers from a tax structure that relies heavily on property tax, a source that rises and falls with the health of the economy.
These considerations play out in coupon rates. As the worst of the group, consider this note about the Land of Lincoln. The Illinois Development Financial Authority Retirement Housing project in Regency Park at Lincolnwood began in 1990. When its bonds were issued, the area was rated financially distressed. The coupon rate was an astounding 13.5%. Florida, despite issues a decade earlier with overbuilding and its risk of hurricanes, holds a triple A rating from Standard & Poor's and ranks among the elite nine states for borrowing costs.
Observant investors will point out that rated bonds, while offering lower return, generally carry bond insurance, providing great protection. An interest rate above treasuries, while stocks fluctuate, make most munis a welcome arrow in the quiver.
Tax Relief Needed
Investors looking for that delicate balance in a portfolio know that municipal bonds may also offer attractive tax benefits.They are usually tax-free for federal purposes. This helps high income investors and those who live in states saddled with high taxes. Some munis are also tax-free at the state or local level. Bonds issued by your tax-home state may also be exempt from state and local taxes.
Investors frequently stand atop complex wealth structures. Passive investments such as rental income, capital gains, dividends and required minimum distributions (RMDs) go into a wealth blender that may include wages. Consider these data about people working after age 65. According to the U.S. Bureau of Labor Statistics, between 1977 and 2007, the number of employed men 65 and older increased 75 percent; working women increased at a greater rate. A steady stream of tax-free wealth may prove a welcome piece of a portfolio.
Bonds hold special attraction in retirement. Recent market volatility seems to confirm long-standing advice to shift from stocks to bonds when a person retires, which protects the principal and offers modest, dependable returns.
As we conclude this series, let's reflect on one major lesson we learned: steady return glows. Investors may be sucked into television ads about mysterious patterns that predict fast success in the market. The search for angles and gimmicks usually fades compared to the predictability of modest return. The first two parts of this series delved into the massive scope of municipal bonds. Impressive in size and purpose, they provide a steady income stream for investors. Many of the projects are loaded with direct revenue. While risk always knocks on the door, we saw that all fifty states and most local areas do well in meeting their obligations. Munis cover massive infrastructure projects and repairs and may draw considerable support from the federal government. We also saw that unrated bonds entice investors with their basis point spreads. Yes, bonds belong in the well-balanced portfolio. Next month, the Myth Buster will delve into a new myth. This one confirms much long-standing wisdom about good investing.
**********************
Michael McTague, Ph.D. is Executive Vice President at Able Global Partners in New York, a private equity firm.
DISCLOSURE: The views and opinions expressed in this article are those of the authors, and do not represent the views of equities.com. Readers should not consider statements made by the author as formal recommendations and should consult their financial advisor before making any investment decisions. To read our full disclosure, please go to: http://www.equities.com/disclaimer.