​Disruptive Cleantech Takes on the Pesticide & Fertilizer Industries
Gary C. Bizzo Follow |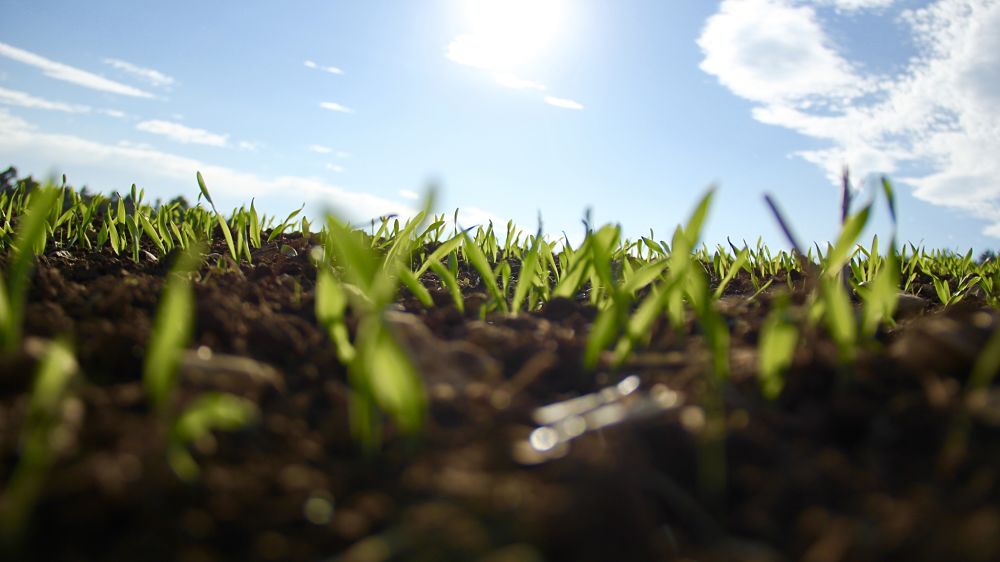 Pesticides are made with ammonia, arsenic, benzene, chlorine, dioxins, ethylene oxide, formaldehyde, and methanol. Polychlorinated biphenyls (PCBs) had been used to make pesticides before they were banned. Pesticides are common chemicals found in thousands of household and industrial products. You can be exposed to pesticides by inhaling them or absorbing them through your skin. Eating food that has been treated with pesticides or drinking water that has been contaminated with pesticides can also expose you. (ToxTown 2017)
We've been around pesticides all our lives and have become used to the danger, the regulations surrounding its use and the effects it has on our environment and us. Pesticides are a dangerous necessity to prevent vector-borne diseases like West Nile virus, allergies to asthma sufferers, and microbial contamination in food processing. They are considered the only alternative to agricultural food production.
Even the production of pesticides and fertilizers is hazardous. Remember the Bhopal, India Union Carbide chemical plant disaster of 1984 where thousands died as a result of a gas leak in a plant that manufactured pesticides?
Synthetic fertilizers aren't much better. The first fertilizer produced by chemical processes was ordinary superphosphate, made early in the 19th century by treating bones with sulphuric acid in the search for cheaper alternatives to nature's own fertilizer. Today's synthetic fertilizers cause a toxic build-up in soil, leach into water supplies, deplete nutrients from the soil, require numerous applications and are heavily processed. Yikes!
Synthetic fertilizers include many brand names: Scotts, Miracle Grow (owned by Scotts), Shultz, Pennington, TruGreen, etc. You've got to admit they work like a hot damn but at what cost?
Now, "imagine a world where we grow global agriculture yield by over 20% without using harmful chemical pesticides or synthetic fertilizers" – Karn Manhas, Founder & CEO, Terramera.
Terramera is a Vancouver-based sustainable agriculture cleantech company using chemistry, machine learning and AI technologies to develop and optimize safer, more effective plant-based replacements to toxic chemical pesticides and synthetic fertilizers. Terramera's unique proprietary molecular delivery system technology is revolutionary.
Terramera's technology increases the efficacy of active ingredients by delivering them into target cells. Their bio-active compounds coupled with the delivery system equates to sustainable farming and clean food production.
Their mission is simple: "How can we use technology to unlock the power of nature so we can live healthier, make clean food affordable and feed the world?" They have lofty goals to reduce the global synthetic chemical load by 80%, increase yields by 20% and positively impact one Billion people's lives in health, wealth and nutrition by 2027.
Terramera was founded in 2010 while the founder, Karn Manhas, was studying law at UBC. The genesis of the company occurred when Karn, in debating the issue of bed bugs with a fellow student, asserted that there must be a naturally occurring compound that was safe for humans but fatal to bed bugs. Karn, who has a first degree in biology and biotechnology, then began to research and investigate natural compound candidates for the basis of a bed bug bio-pesticide. Karn's research led him to consider extracts from the Neem tree that is a tropical evergreen tree native to India and well known in India for its medicinal and insecticidal qualities. These Neem tree extracts are now the basis of Karn's bio-pesticide products. There was only one company in the world that could produce Neem oil for use in pest control products that's registered in the U.S so Terramera acquired it.
Manhas said "the company was built with one big idea in mind: to solve the problem of why natural/organic products perform less efficiently than current synthetic chemical pesticides & fertilizers. They have since achieved what the industry thought was impossible: plant-based, organic products that outperform some of the most toxic synthetic chemicals in use."
Since 2010, Terramera has made some remarkable inroads to both the bio-pesticide and fertilizer industries. After raising $1.8M in their first seed round they launched the bed bug bio-pesticide CIRKIL® to meet national demand. That's when things got interesting. They were finalists in the Excellence in Product Innovation by the BCTech Association and received the coveted Parent Tested Approved seal of approval. Sustainable Development Technology Canada invested $2M and in 2014 IKEA Greentech invested in the company. Small Business BC awarded them the Best Innovation Company in 2017.
The US Department of Agriculture whose mandate is to find less toxic chemicals for pest control approached Terramera and got them fast-tracked through EPA approval. The USDA had seen the research Terramera was doing and were very impressed.
I saw these guys pitch for their first round of funding at the VanTec Angel Network in 2010. While other pitchers were pushing game technology, Manhas was talking farming. Not as exciting as hi-tech but what an impact for the future. It was incredible to see the response they were getting at this year's GLOBE Forum Innovation Expo, in Vancouver in March. This year's theme was "Disrupting Business as Usual," a core pillar to Terramera's goals of reducing chemical dependency, increasing yields and impacting people at the very core.
I don't know about you but I am sick of trying to decide if I need to buy organic vegetables at twice the price of regular produce to avoid the toxic wash the normal produce grows in. Terramera's products help increase yields and reduce crop losses, making organically produced food more affordable for everyone.
Wouldn't it be incredible to be able to eat fresh food that hasn't seen a chemical and doesn't need to be identified as 'organic' to be safe?
DISCLOSURE: The views and opinions expressed in this article are those of the authors, and do not represent the views of equities.com. Readers should not consider statements made by the author as formal recommendations and should consult their financial advisor before making any investment decisions. To read our full disclosure, please go to: http://www.equities.com/disclaimer.