Overview
Equities.com® is the leading financial news source for emerging growth companies. An interactive and informative global online platform with over 90,000 subscribers, Equities.com® connects investors, executives, financial experts and industry professionals. Given its established brand, Equities.com® has evolved into an instrumental financial social community dedicated to identifying developing market trends, effective investment strategies and breaking news across the leading emerging growth companies. Equities.com® is a financial platform where anyone seeking to invest in emerging growth equity companies can discover news, information, and investment tools while engaging with CEOs and other executives of these public and private companies and investment opportunities directly through our desktop, mobile and live events.
Background
Equities.com® was founded by the former publishers and owners of EQUITIES Magazine, a renowned financial publication established in 1951 to serve the over-the-counter OTC markets and self-directed investors that came about with the launch of online trading companies in the early 2000's. The magazine's brand transitioned to the digital arena with the launch of Equities.com in 2011 to better serve the investment community as a modernized financial news platform.
Today, led by CEO Enzo Villani, Equities.com has continued to evolve and grow organically and through acquisition as a financial media network and social platform for investors, thought leaders, corporate executives, and tomorrow's fastest growing industry experts. In 2014, it acquired Vantage Communications, Ltd, a financial media and content marketing company based in Vancouver, Canada broadening its reach in North America. Vantage became known as Equities Canada.
Business Model
The financial business category previously lacked a social and investment news platform primarily focused on emerging growth companies. Equities.com® provides objective and independent news content on its website developed by its editorial team of experienced financial business journalists and contributors. There are a number of sponsorship, visibility opportunities and marketing packages available to public and private companies.

Today under one network for emerging growth companies and investors, Equities.com® combines:
An investing content portal
Proprietary reseach and tools
Newsworthy updates & equities.com newsletter email distributions
Leading contributor network of investment experts
Company profiles and issuer dashboard
Conferences & events
Mission
The goal for Equities.com® is to rapidly expand its leadership as the destination for business news, investor resources, tools, visibility and marketing for growing publicly traded, pre-IPO companies, and private companies of all sizes as well as mature startups. To achieve this Equities.com® has evolved and forged a number of strategic alliances, content and distribution partnerships to expand its reach and visibility across markets and borders.
Today, Equities.com®'s mission is to become the premier equities news and industry data network for buyers and sellers of private and public emerging companies leveraging financial technology and the Equities.com® interactive social platform.
Equities Women's Council
Equities Women's Council is an ambassador council for entrepreneurial women in the emerging growth, start-up, venture capital, corporate, and business community seeking to exchange ideas with other successful leaders focused on innovation and disruption. The Council was developed as a networking, educational, and visibility platform for today's women across an array of fast-paced professions. Equities Women's Council members will be a part of the Equities.com community and contribute to raising awareness of the mission behind Equities.com focused on discovering industry disruptors and leaders across all sectors.
Management
Enzo Villani, Chief Executive Officer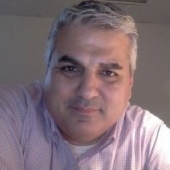 Enzo Villani is Equities.com's Chief Executive Officer and serves as Member of the Board of Directors since August 2014. As CEO of Equities.com, Villani oversees the corporate strategy, business development, sales, operations and marketing of the financial platform. A serial entrepreneur and dynamic leader, he has over 25 years of experience in product development, strategy, design and operational excellence. Enzo has been a driving force in the development and consolidation of corporate service companies since 2001. Completing over $500M in acquisitions since 2007. Enzo was the co-founder or Nasdaq OMX's Global Corporate Solutions, completing the first two acquisitions and setting the foundation for growth to over $800M in revenue from over 9,500 corporate clients.

After Nasdaq, Mr. Villani became Chief Strategy Officer and Co-Founder of DF King Worldwide. Backed by private equity firm, The Riverside Company, Mr. Villani sourced, completed, and integrated over $200M in cross-border acquisitions in the US and Europe. Mr. Villani then completed a similar consolidation backed by Brazilian PE fund, Jardim Botanico. Mr.Villani worked with MZ Group to expand the South American leader in Investor Relations services from Sao Paulo to the US, China and Europe. As President of MZ North America and Board member, he was instrumental in completing three acquisitions with the group. Enzo has also served as an adjunct professor and full-time lecturer at SUNY Plattsburgh, and Clarkson University, spoken at Cornell University, as well as, numerous other industry and academic events. Mr. Villani has an MBA from the Johnson School at Cornell University and a BA from Iona College.

---
Michael MacDonald, Chief Technology Officer || Chief Operating Officer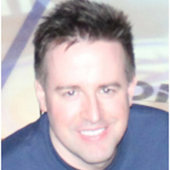 Michael MacDonald is Chief Technology Officer and Chief Operating Officer of Equities.com, where he oversees technology strategy, development, and operations. Michael has over 20 years of web development and executive technology experience, most recently as CTO of NASDAQ OMX's Global Corporate Solutions business, NASDAQ's fastest growing division, which served over 10K of the world's largest companies with market leading mobile, web, and SaaS solutions.

Prior to joining Nasdaq, Michael was VP of Web Development for Citigroup's Global Corporate & Investment Bank (GCB). During his time at Citigroup, he led the development of GCB first public and internal web properties. Michael is also a co-founder of Weather Underground (wunderground.com), the internet's first commercial weather service, which provides real time weather data, forecasts, and graphics to over 25M global users per month, and which was sold to The Weather Channel and Comcast in 2012.
---
Silvia Davi, Chief Marketing Officer || Broadcast Contributor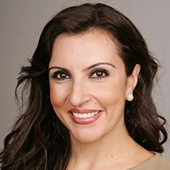 Silvia Davi serves as Chief Marketing Officer for Equities.com, where she oversees branding, marketing, PR, events, content and social media. In her role at Equities.com, she also serves as a print and broadcast contributor, interviewing CEO's and experts on an array of business issues, innovation, market trends, and women's issues. She also launched the Equities Women's Council, a community for dynamic and entrepreneurial women. Silvia is a seasoned global corporate communications, marketing, and business development professional with over 18 years of experience in developing global communication programs, reputation management, public affairs, thought leadership, branding, global events, content and digital media strategies.

Previously, Silvia was Vice President and Head of Strategic Communications and Marketing at Broadcast Music, Inc.® (BMI®), a global music rights management and royalty distribution firm. Before joining BMI, she served as Vice President and Head of Corporate Communications and Brand at Marsh & McLennan, a global professional services firm where she was responsible for spearheading a new brand identity, thought leadership strategy, and citizenship programs. Prior to that, Ms. Davi spent eight years at Nasdaq as Vice President of Corporate Communications, Head of Global Media Strategy and Nasdaq MarketSite Studio, where she worked with the C-Suite and led the global communications for key business lines including its trading, listings, and technology businesses while also overseeing the exchange's broadcast studio in Times Square. Silvia has also held leadership roles at other organizations such as the Food Bank for NYC, Instinet, Edelman and Ogilvy Public Relations and has served as an Adjunct Professor at Hofstra University in the School of Journalism, Media Studies, & PR.

---
Jonathan Brickman, Chief Revenue Officer
Jonathan Brickman serves as Chief Revenue Officer for Equities.com, an emerging growth and innovation news platform. Jonathan is responsible for building and shaping the sales and client service organization within Equities.com ensuring a productive sales experience for all clients. In his current role, he oversees the sales process and lead-generation team in the U.S. and Canada. Jonathan brings a successful track record of 30 plus years of experience as a growth company executive, building successful high-growth, information-based companies across a variety of industries.

Prior to Equities, Jonathan served as a founding member of Bigdough.com, today known as Ipreo, which set the standard for Investor Relations and Capital Markets solutions on a global basis. Following Ipreo, Jonathan was a member of the founding team and led the sales and client service effort for RainKing Solutions, a SaaS based contact management and intelligence platform for the technology markets. Both Bigdough and RainKing resulted in successful million dollar exits.

---
Dennis Beckert, Chief Financial Officer
Dennis brings almost two decades of experience working with high-growth companies from startups to over $1B in sales with particular strengths in financial analysis, operational processes and transactional due diligence. As Chief Financial Officer of Equities.com he is responsible for financial operations, business planning, treasury, risk management, tax and compliance.

Prior to joining Equities, Dennis served as Manager of Treasury Operations for the Yankee Candle Company and as Treasurer of Kaz, Inc., a $500MM manufacturer of consumer health care products. As principal of his own consulting firm, he worked with such clients as Albany International, Corning, and Gas Turbine Efficiency to identify and correct inefficiencies in their accounting and treasury systems. He has also helped dozens of private companies in the retail, manufacturing and construction industries establish and implement the key operational and financial processes necessary to effectively manage their growth.

Dennis began his career with PriceWaterhouseCoopers after receiving his MS/Accounting and MBA degrees from Northeastern University.