​22nd Century is an Interesting Tobacco/Cannabis Biotech Play
Stephen L Kanaval Follow |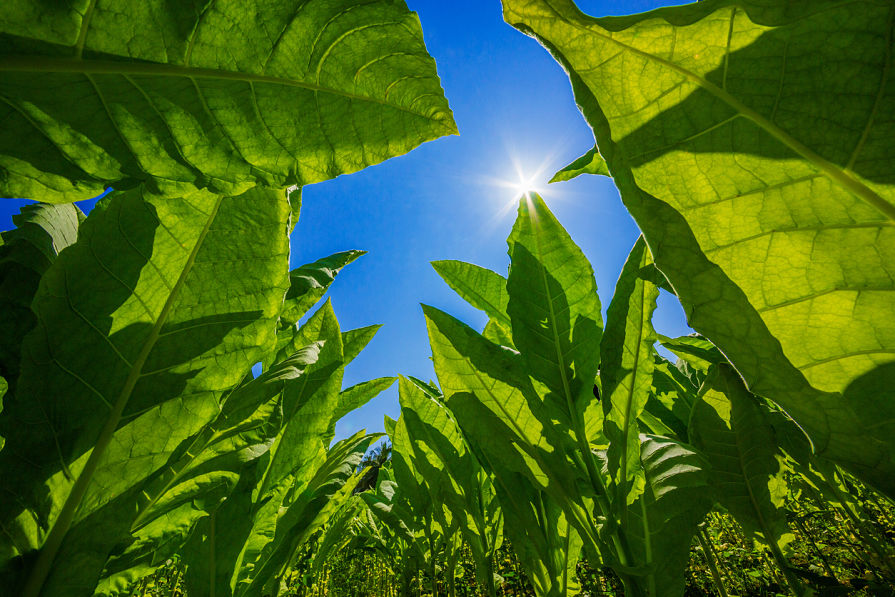 Image courtesy of iStockphoto.com/user:undefined undefined
22nd Century Group Inc. was once only known for their ability to genetically engineer tobacco plants with very low nicotine levels. While reduced-nicotine tobacco is still the focal point of the company's business model – the FDA is continuing strides toward a new standard in nicotine consumption levels – 22nd Century has expanded its product offering for the better.

The company has recently pivoted to focusing on cannabis and hemp markets, and investors have seen the potential in the company's genetic technology. In a rapidly changing market, 22nd Century's ability to turn up or turn down THC levels is desirable because consumer data is showing low dosage THC edibles are growing in popularity as new demographics become interested in cannabis consumption. In addition, 22nd Century also boasts the ability to produce CBD with zero traces of THC. The latter is an element that is often a hang-up for the medical community as dosage and the precise nature of the chemical compound needs to be repeatable, and often CBD can have varying amounts of THC – even if they are below the 0.03 cutoff.
This inroads into cannabis and hemp make 22nd Century Group an attractive partner for established companies in the space looking to make scientific adjustments to strains or to offer unique products for the medical cannabis market.
"We plan to opportunistically create shareholder value through partnerships, investments and other strategic relationships across the entire hemp/cannabis value chain, including branded consumer product," this was the message from new CEO, Cliff Fleet. Fleet is a former President and CEO of Altria and before heading the small plant biotech was advising the company. "We are thoughtfully surveying the landscape, and evaluating companies, assets and organizations, with the goal of building a platform to drive our growth in this fast-growing an exciting category," he added.
The approval of the company's new pivot is showing up in the stock price. XXII increased 46% in August and the company tacked on another 13% in September. This upward movement in price comes after a rather gut-wrenching result for Q2, where XXII saw 16% fall in revenue year-over-year, and confirmed it foresees similar numbers for the remainder of the year.
And, as stated above, XXII is well positioned in the tobacco market with the FDA and the federal agencies have spent $125 million in research testing the company's low nicotine cigarettes. 22nd Century Group seems far and away the most strategically positioned to offer consumers less habit-forming cigarettes, and here is why. The FDA wants tobacco producers to cultivate low content tobacco on a commercial scale, but British American Tobacco and Phillip Morris both stated that would be a challenge. And, one of the specific challenges they pointed to was 22nd Century's patents (although, one of the company's Vector 21-14 patents has expired, competitors could still not replicate the formula as other patents are in place) 22nd Century responded by saying they are creating enough seeds for both companies for licensing.
While it seems unlikely BAT and Phillip Morris will be cajoled into making a licensing agreement, the cannabis and hemp multiples now underway could give 22nd Century a lifeline to advance its tobacco research toward commercialization and maybe further down the road when the FDA does actually make a standard decree. At the moment, 22nd Century has nothing but speculative technology, but its plans for the hemp industry make it more appealing and could breathe life back into the company's revenues.
___
Equities Contributor: Stephen L. Kanaval
Source: Equities News
DISCLOSURE: The views and opinions expressed in this article are those of the authors, and do not represent the views of equities.com. Readers should not consider statements made by the author as formal recommendations and should consult their financial advisor before making any investment decisions. To read our full disclosure, please go to: http://www.equities.com/disclaimer. The author of this article, or a firm that employs the author, is a holder of the following securities mentioned in this article : none
Companies